Mix Series
Get down the Rabbit Hole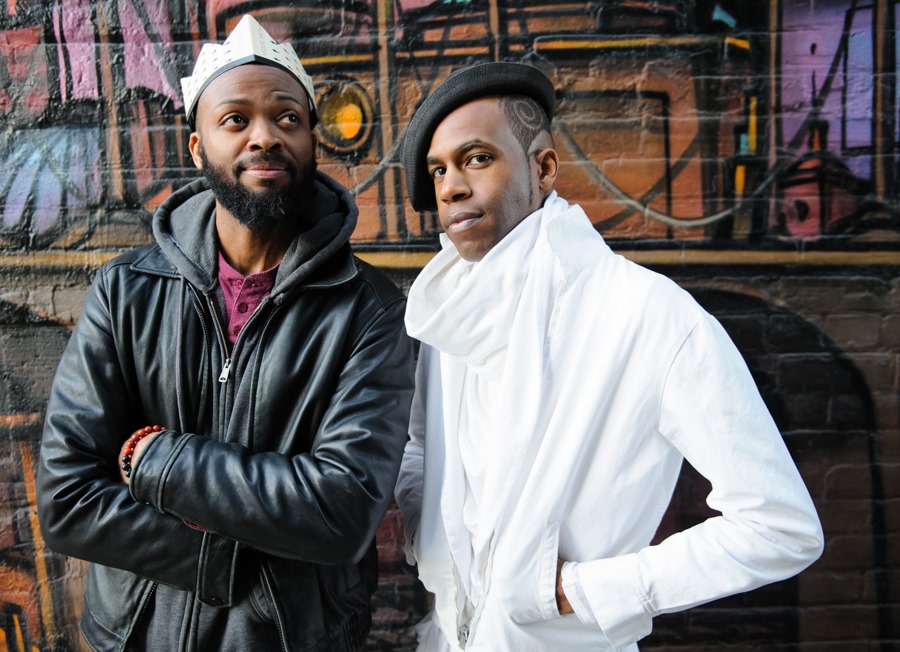 The NUMUS Mix Series has something special for you coming this Saturday to Waterloo's Button Factory: SlowPitchSound out of Toronto will be putting out their new piece Rabbit Hole.
Hey, it's Darin White here doing some more guest blogging for NUMUS. A week ago, I was talking with NUMUS General Manager David Mackay about how we could promote this gig. I always like to give readers an action with each story. With this being the season's last jam of the Mix Series, any post-event story could only encourage you to jump into the next season in the fall (which you should do). Wanting to get a lot of people out to this wicked party coming Saturday, April 23, I suggested a field trip to TO to scout out SlowPitchSound in action and bring the message back here to Waterloo Region. NUMUS said yes, so I've got a completely unreasonable number of photos to share with you from that trip. It was a great show, which you can see this weekend and you'll only have to drive over to Regina Street in Uptown Waterloo. Tickets are $15/10/5, happening at The Button Factory (map). It's licensed, so come have a drink and catch some chill sounds of sci-fi turntablism mashed up with dance and projections. Leave yer sofa, find the others.
Above, we've got Cheldon Paterson (left), the driving force behind SlowPitchSound and his collaborator Libydo. I caught up with these guys as they loaded in their gear on College west of Spadina…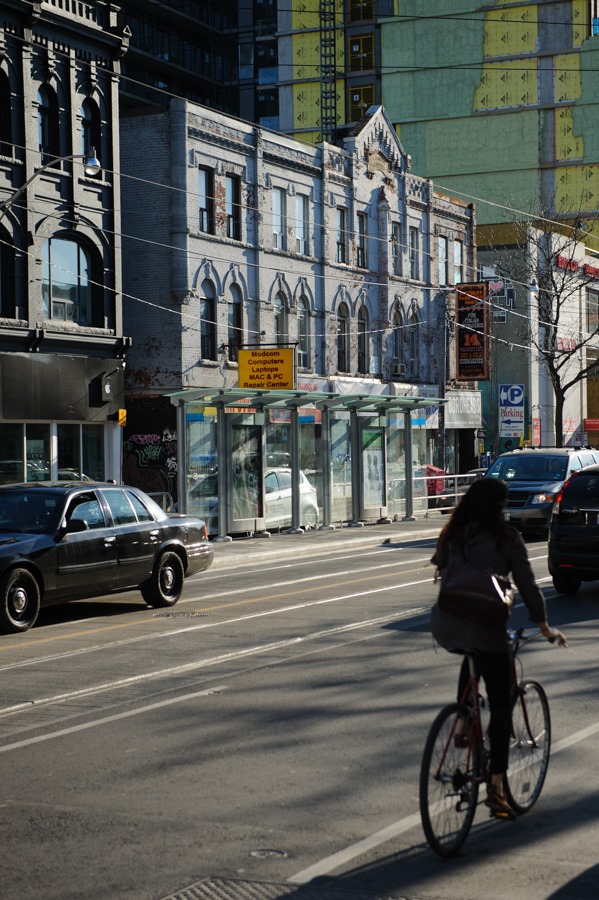 The venue is called Ratio.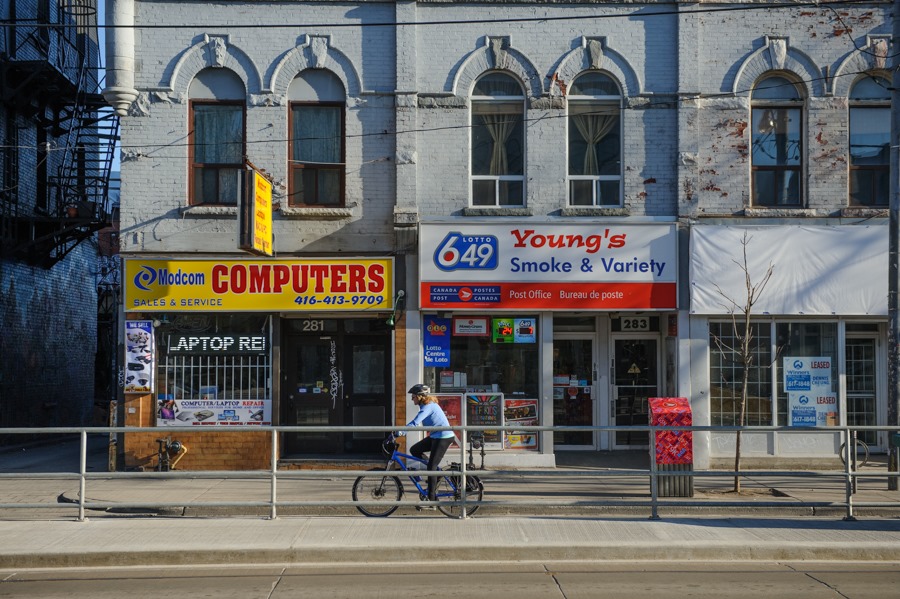 Out of an apartment atop Young's Smoke & Variety, Ratio is run by a group of artists/musicians/dancers/performers including Nick Storring who grew up in Waterloo Region and is a friend to NUMUS. Thanks to Nick and Matthew Ramolo who let me roam around shooting photos.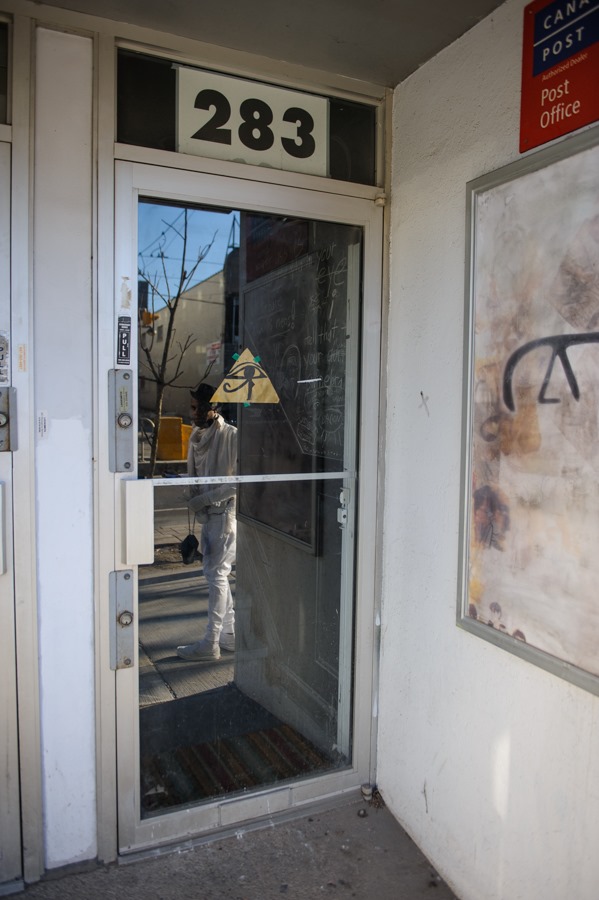 I was hustling across College when I saw this guy heading toward the same door as me: "Hey, are you Cheldon?" No, Libydo, but also performing.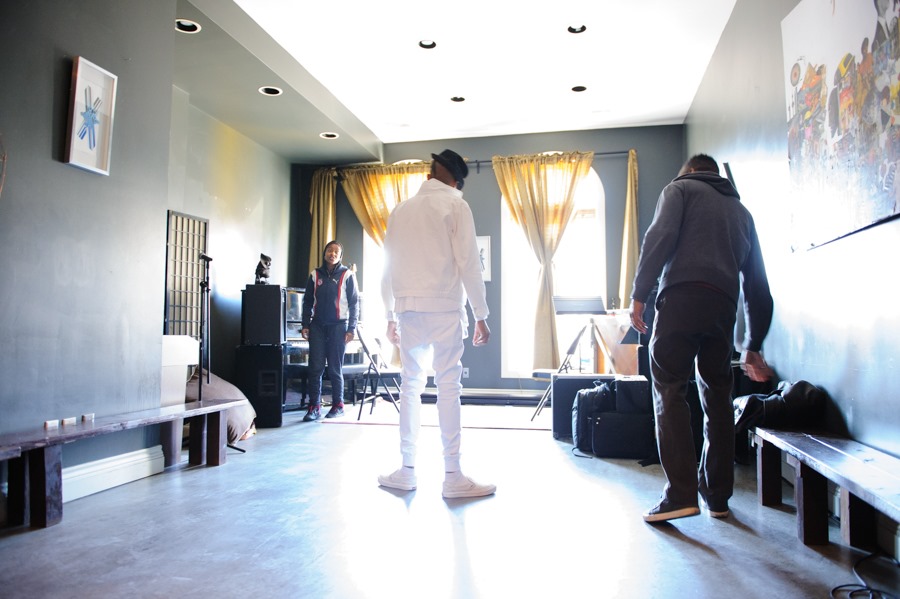 Vanese (left) of Pursuit Grooves and Cheldon rolled in minutes later.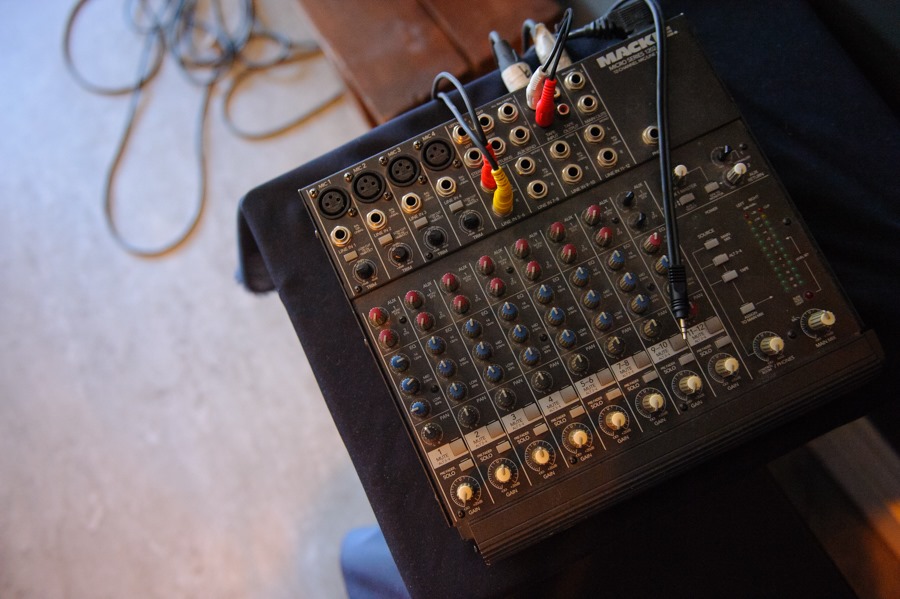 Time to plug in.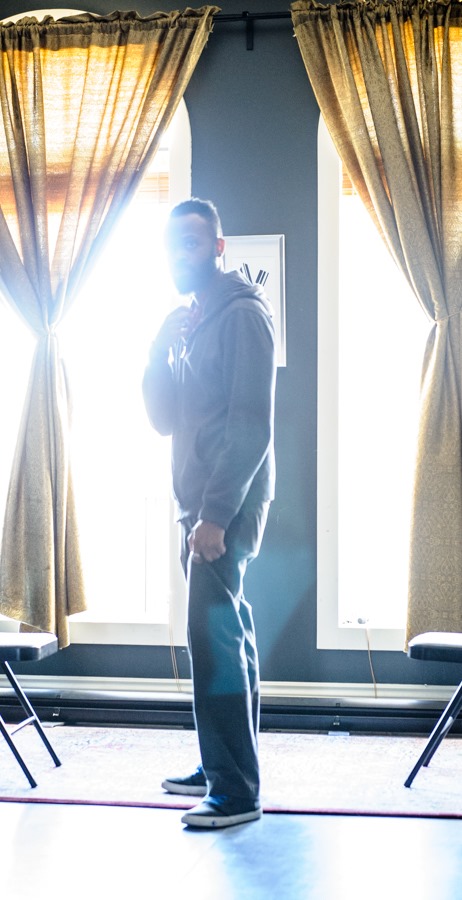 Cheldon, mapping out a plan to transform the space.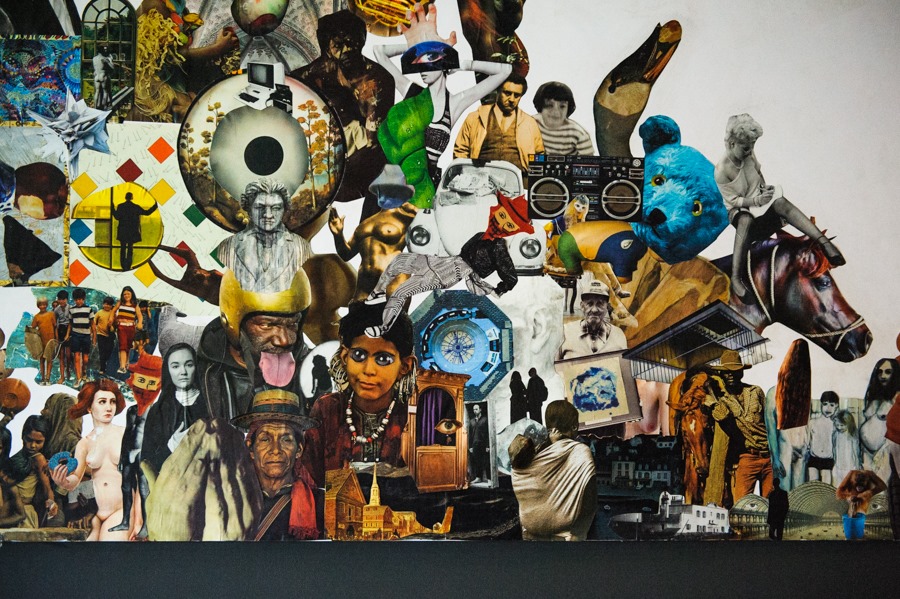 Meanwhile, I wandered Ratio.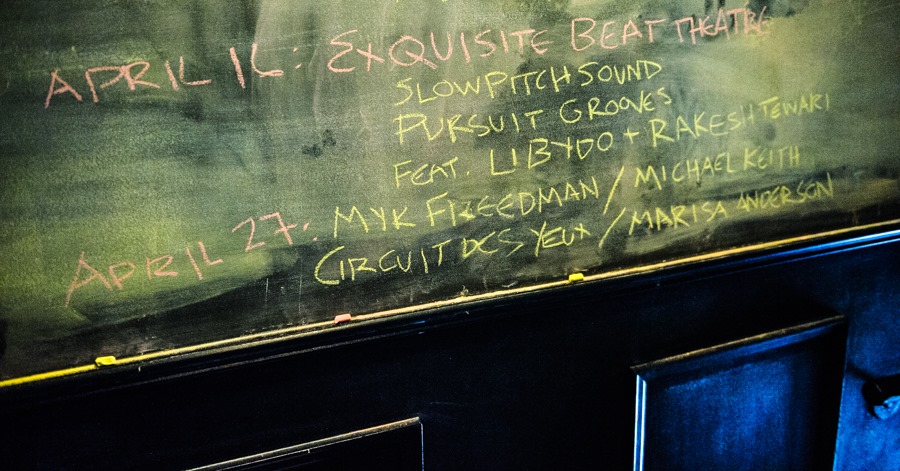 In the right place, at the right time.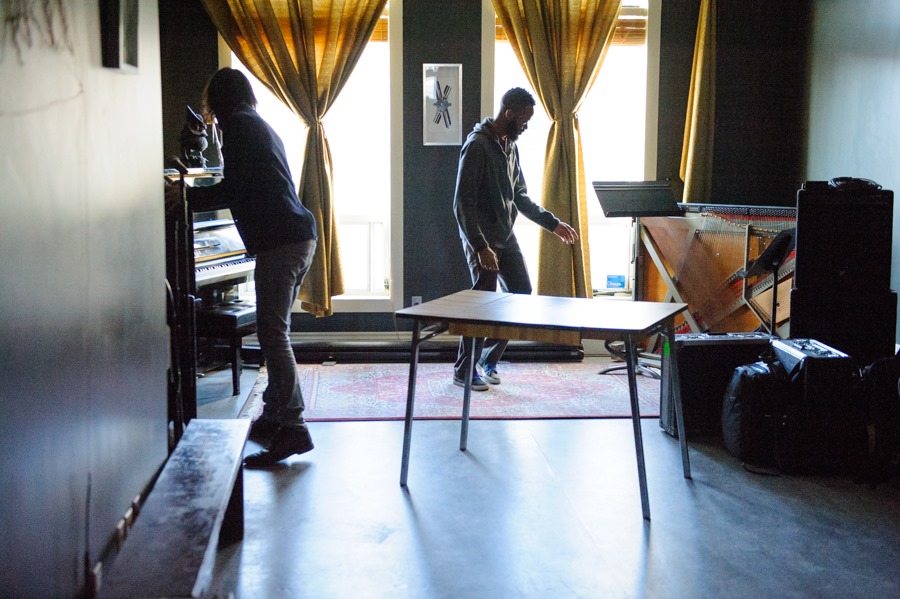 I have this theory that if you see the setup for a gig, it demystifies the domain and lowers your social threshold for joining in. How's it working?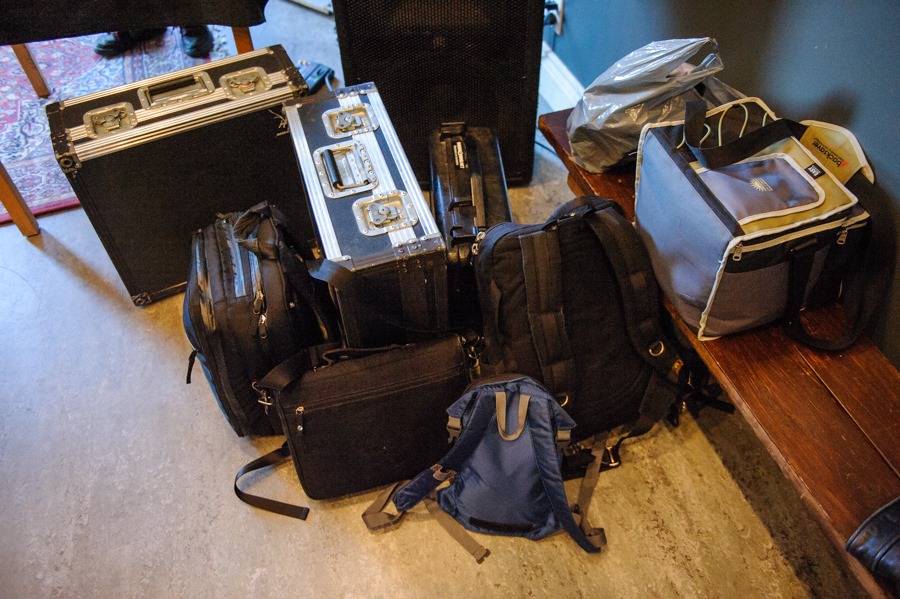 Gear!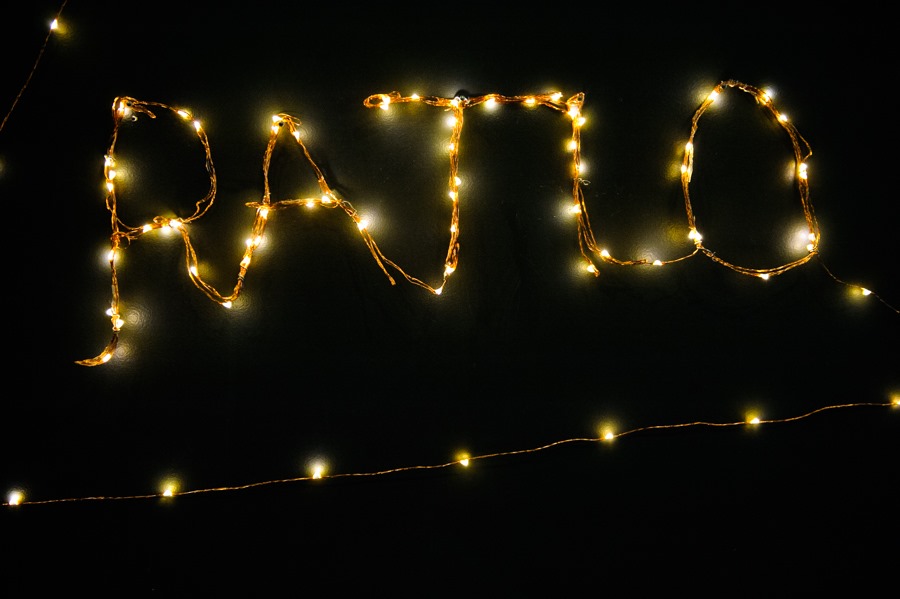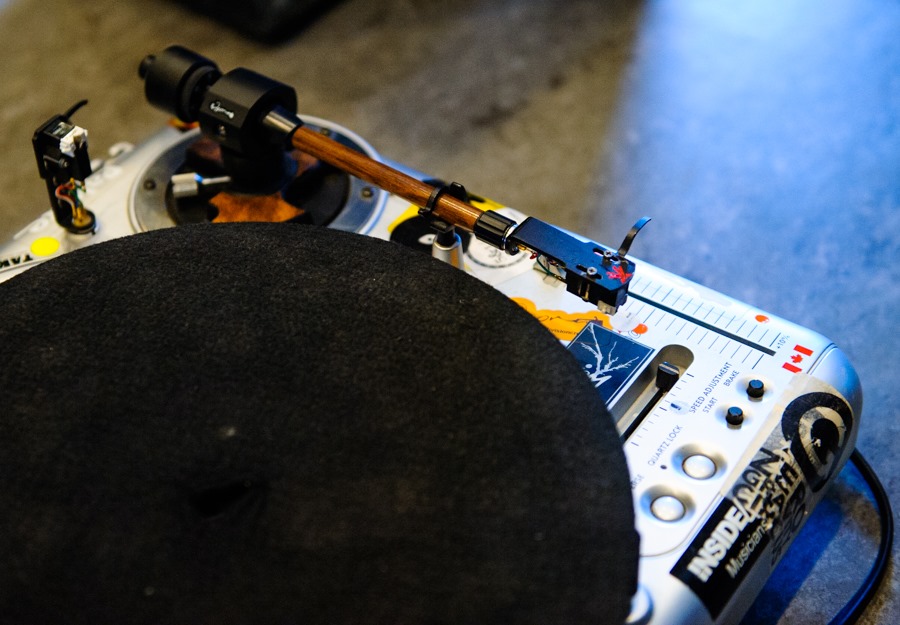 I asked Chel how he characterizes what he does. "The most common thing is 'sci-fi turntablism'. Part of the struggle with the art I do is that it's much more than that. I'm a sound collage artist. I like collecting sounds and arranging them in different ways, live. If it goes to genre, then it's really about creating scenes. I'm thinking of a movie every time I make the music. I'm creating worlds when I'm making my music rather than thinking genre-wise. It's more experimental."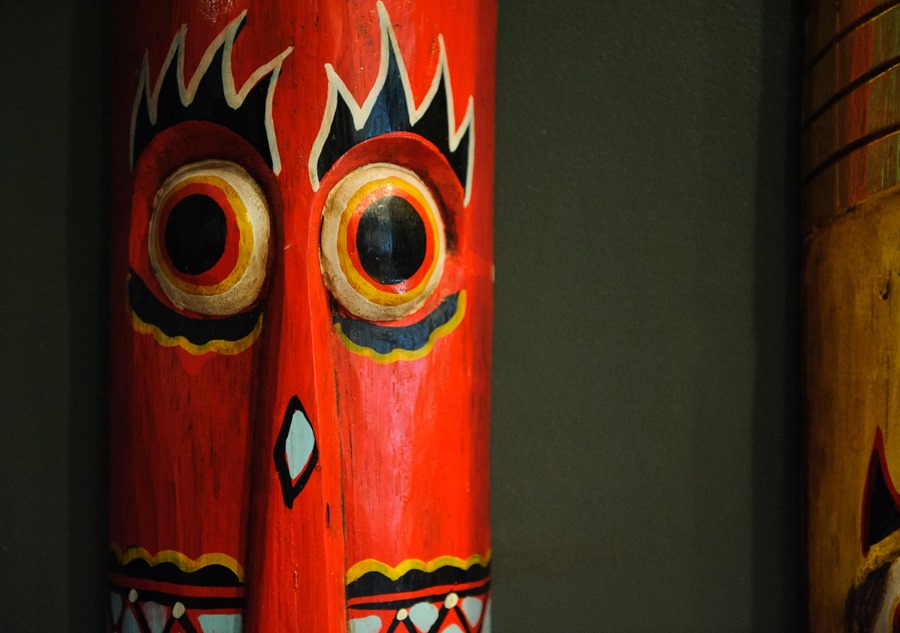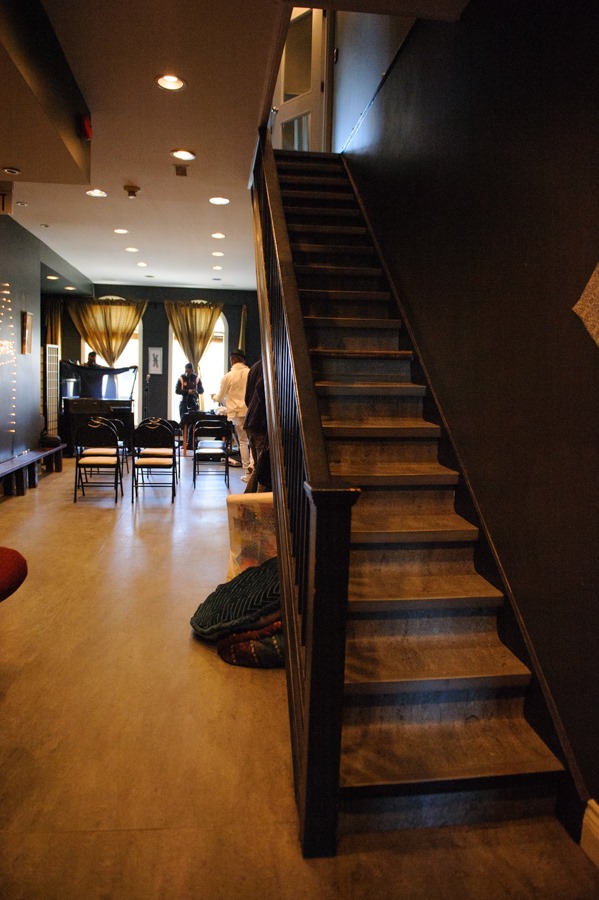 I'm told Nick and Matthew and their partners live upstairs. How about that: live music built into your home.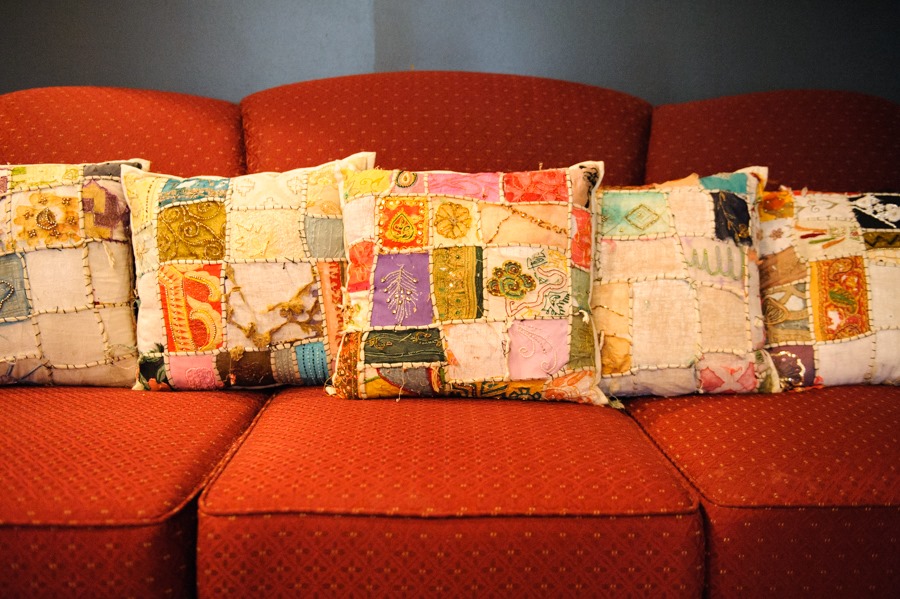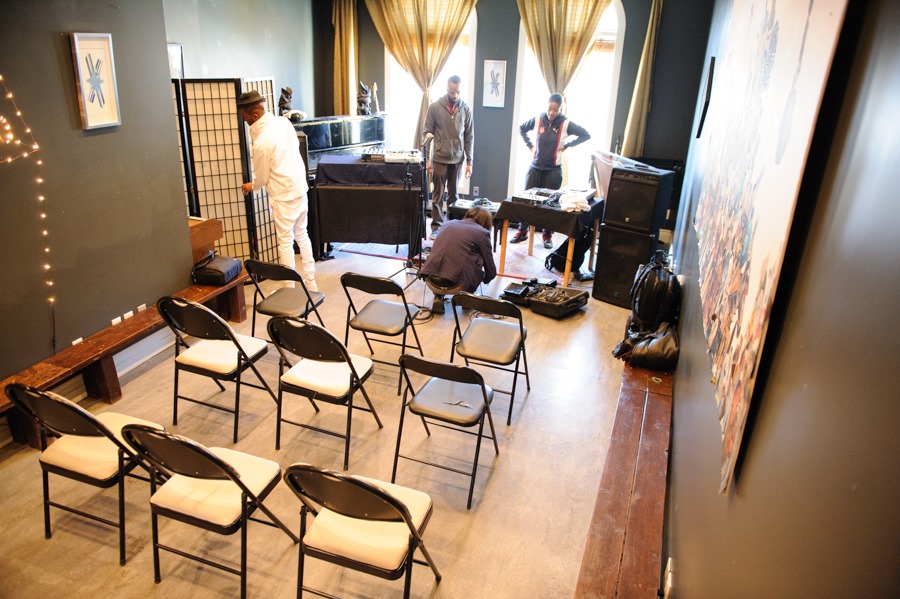 Ratio is fairly narrow, so I scoped out where I needed to be to get some close shots.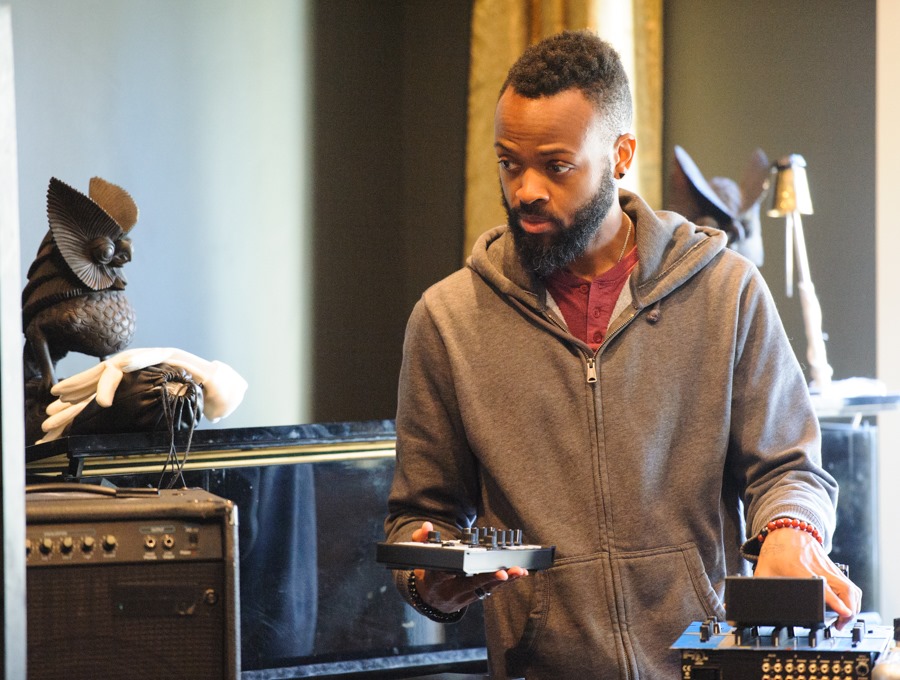 Cheldon.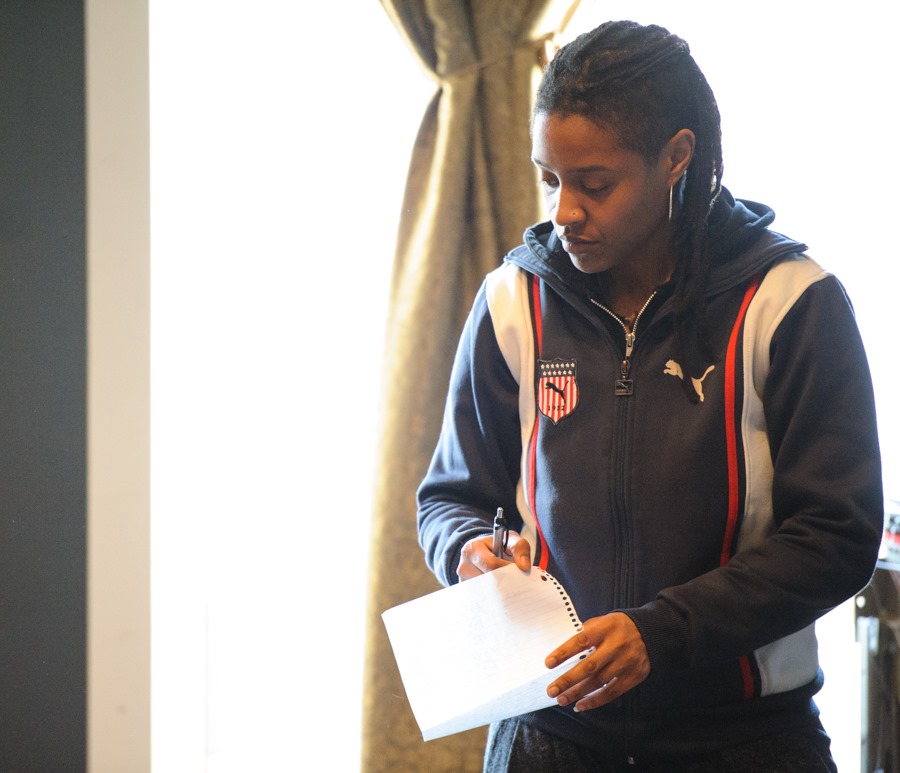 Vanese.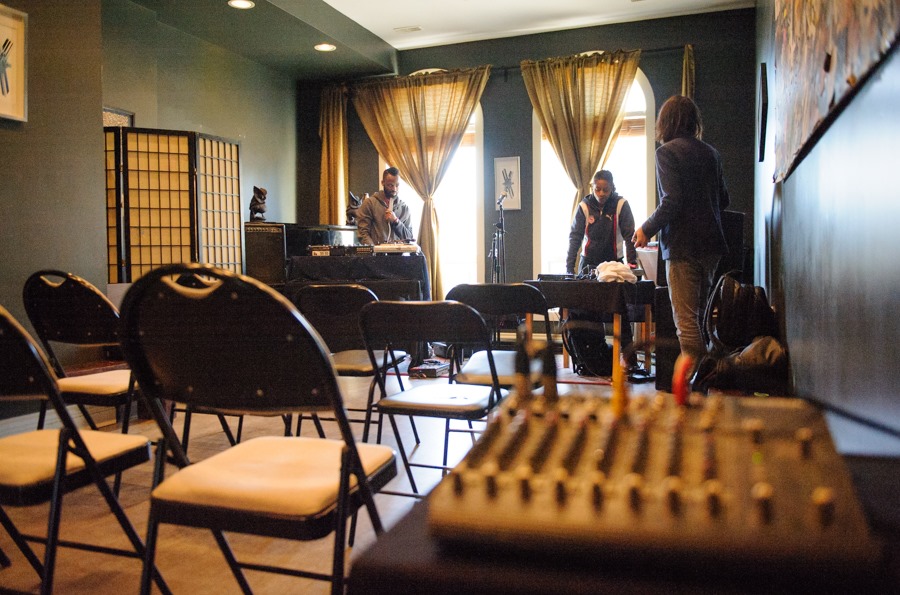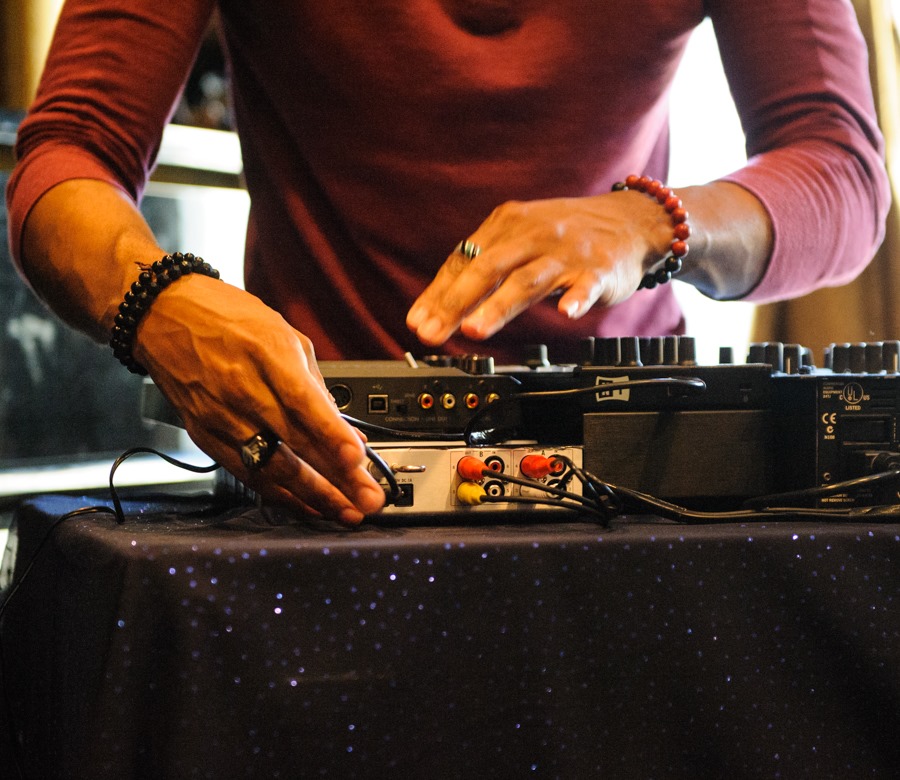 Lots of cabling to be done.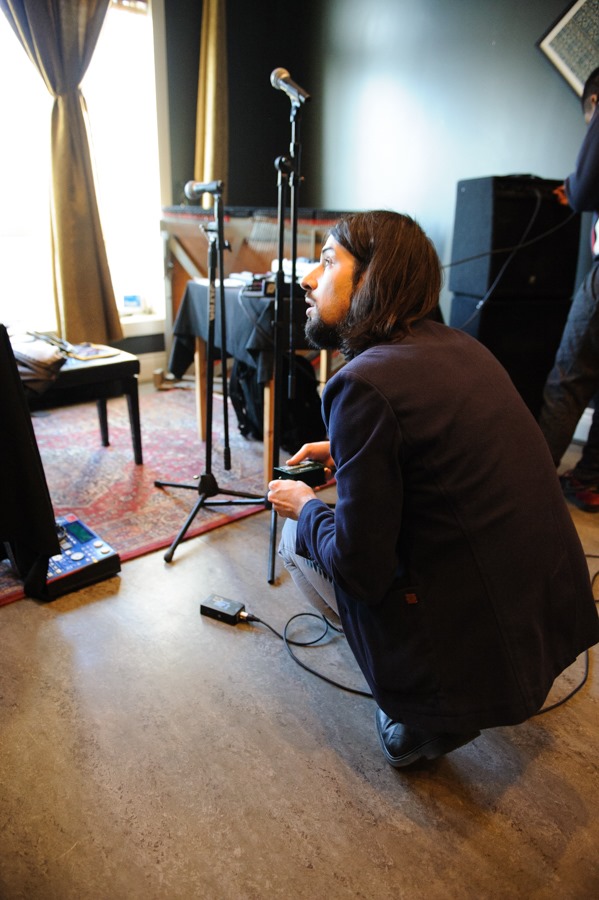 Ratio resident Matthew Ramolo, helping cable up the show and also running the sound board.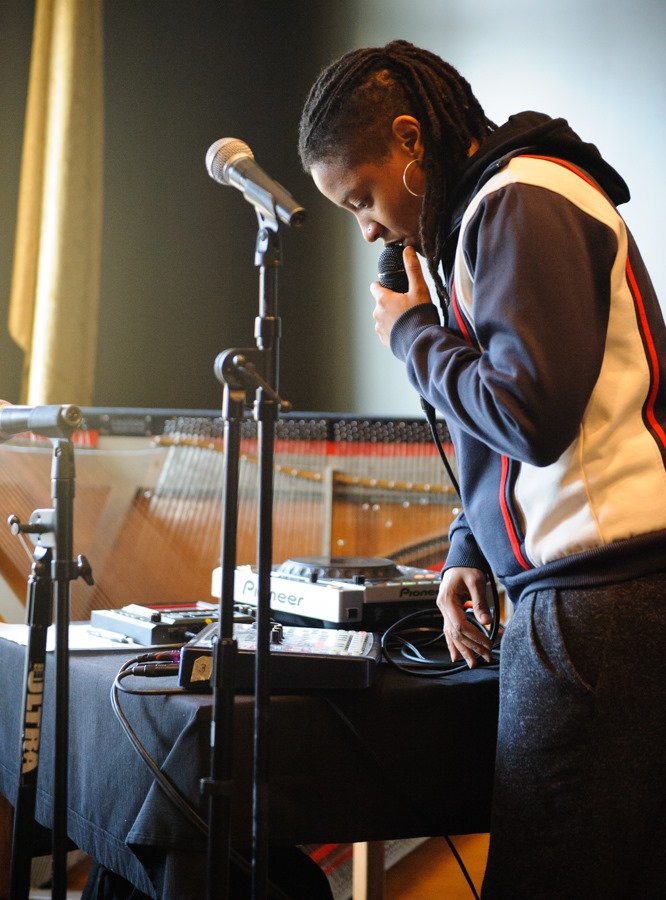 Some vocal input from Pursuit Grooves, a collaborator on this particular show
called Exquisite Beat Theatre 3 – 1st public tour around the bottom of the ocean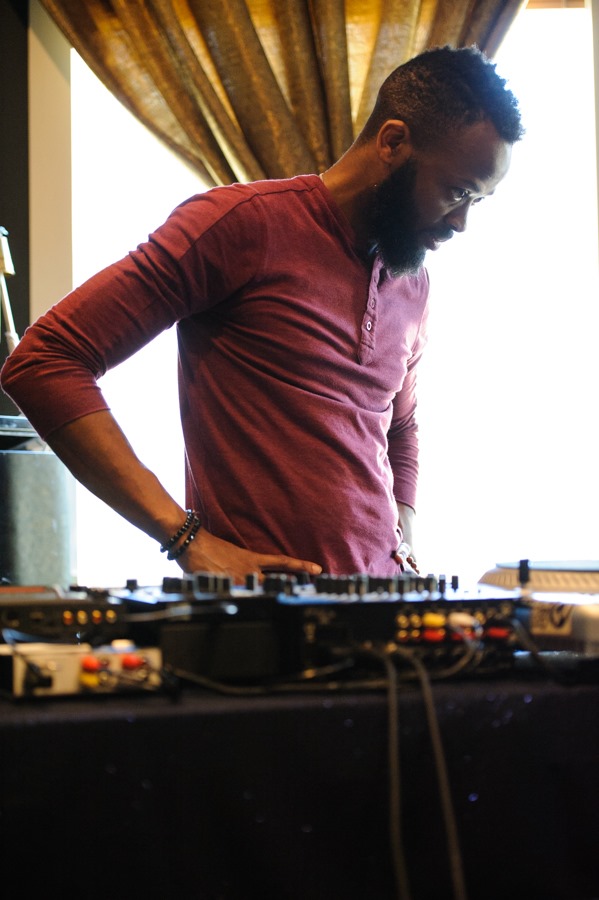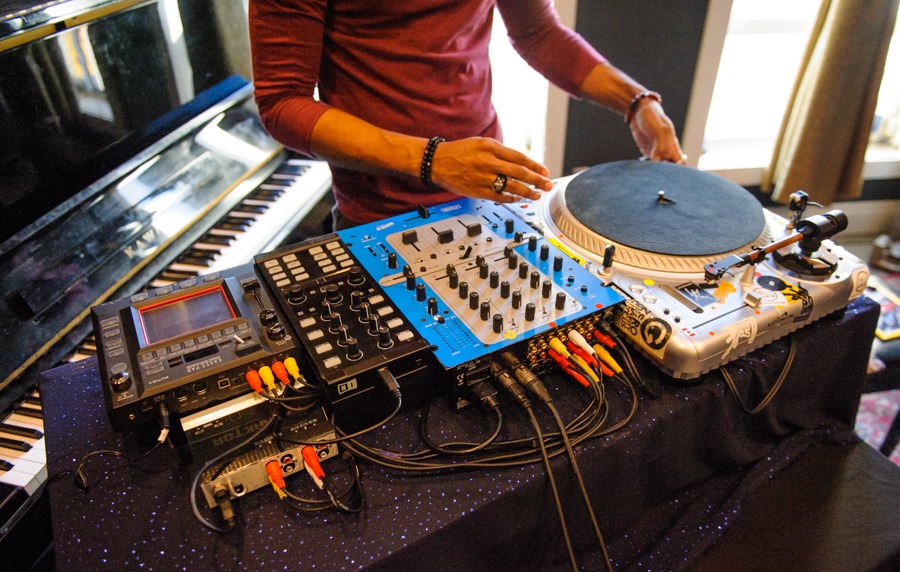 Chel's rig.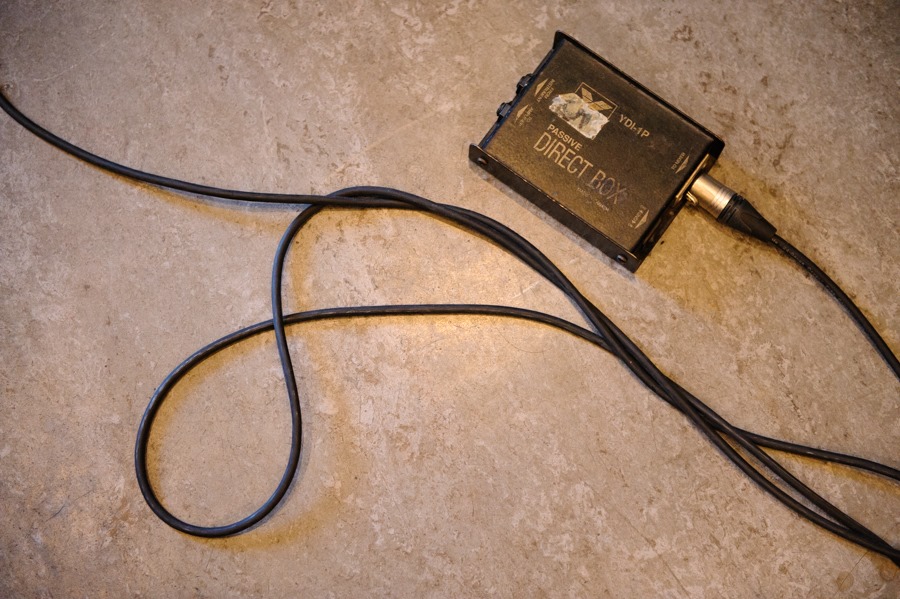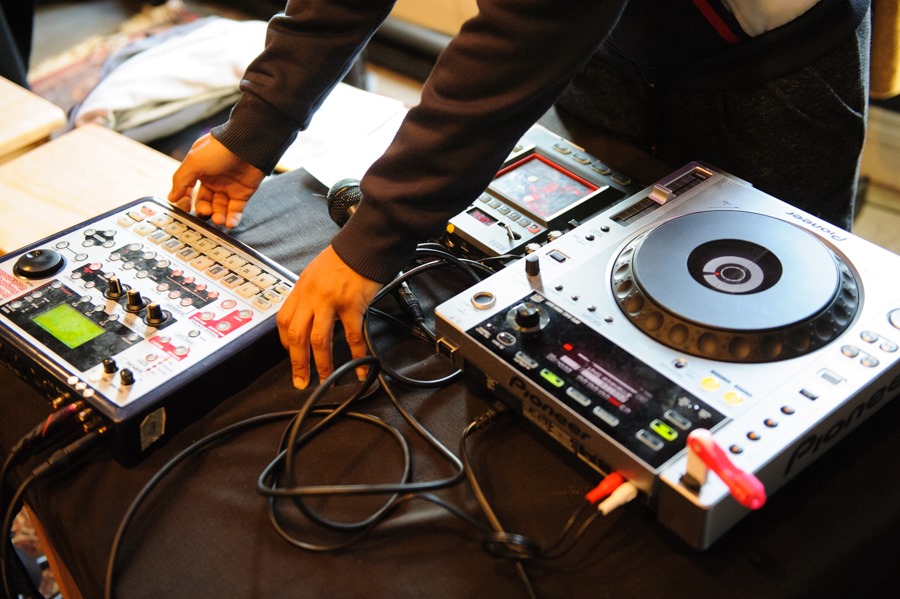 The Pursuit Groove rig.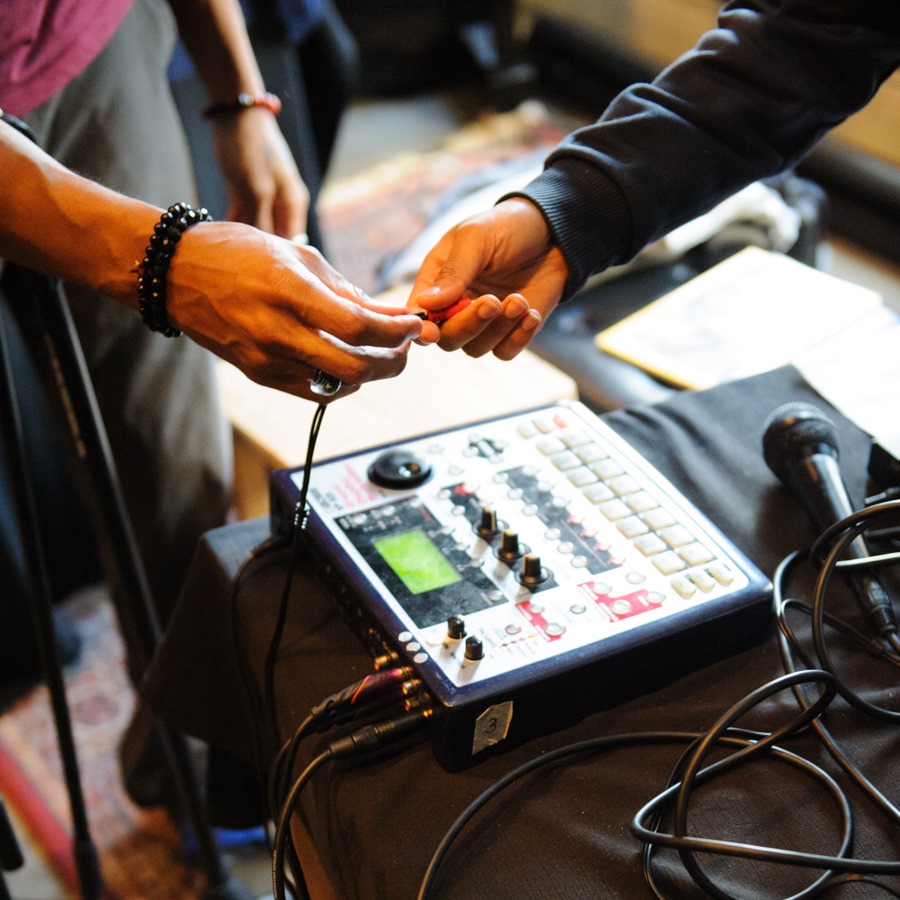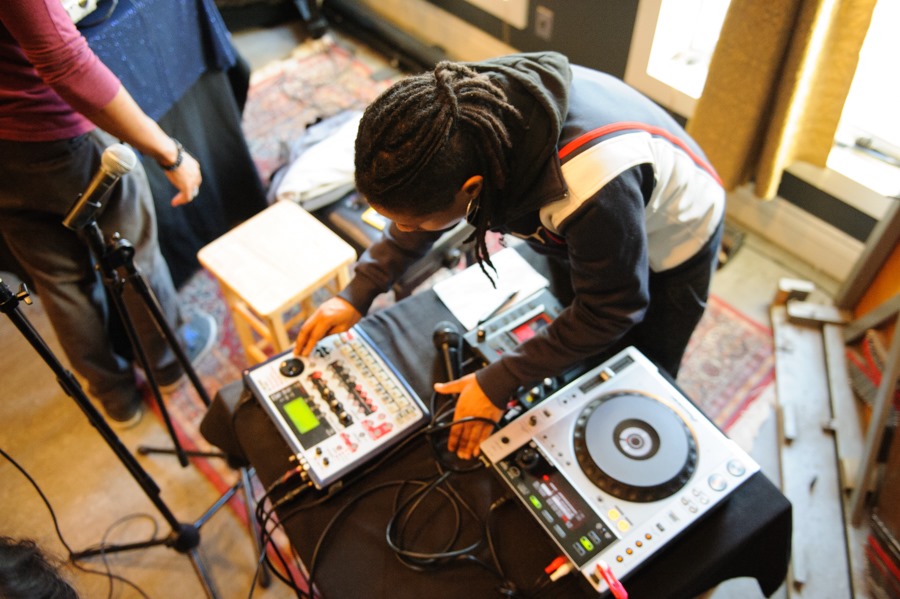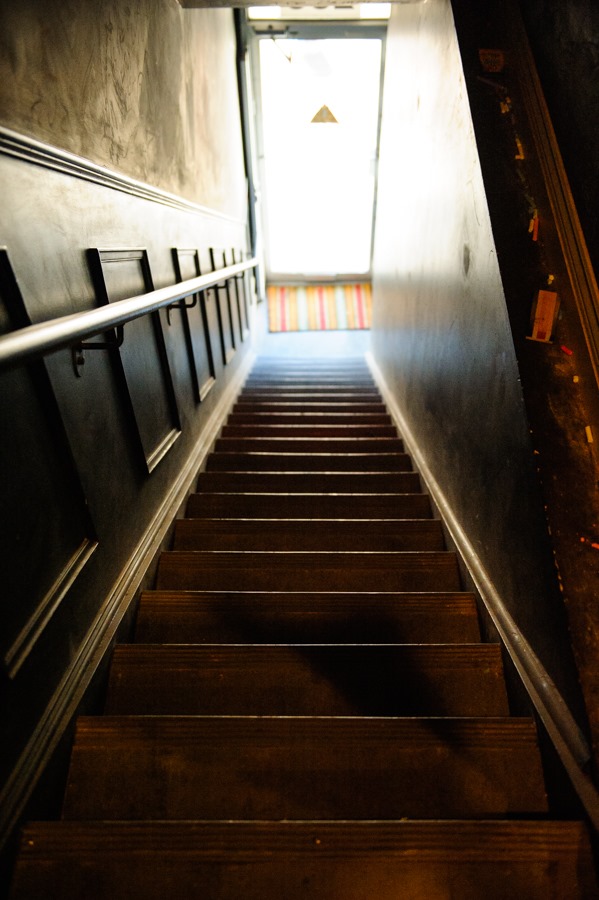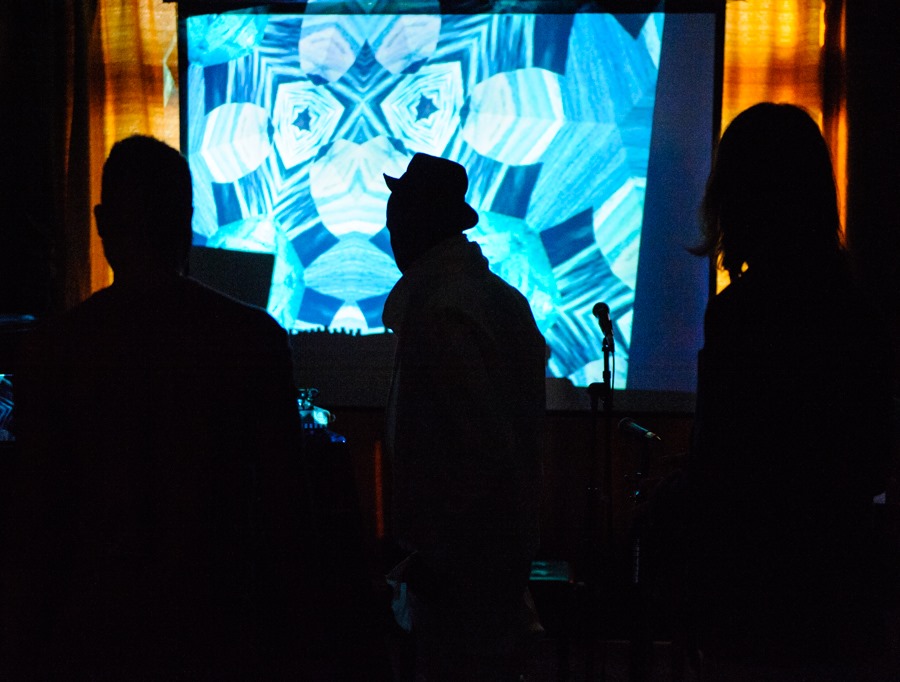 Projections up.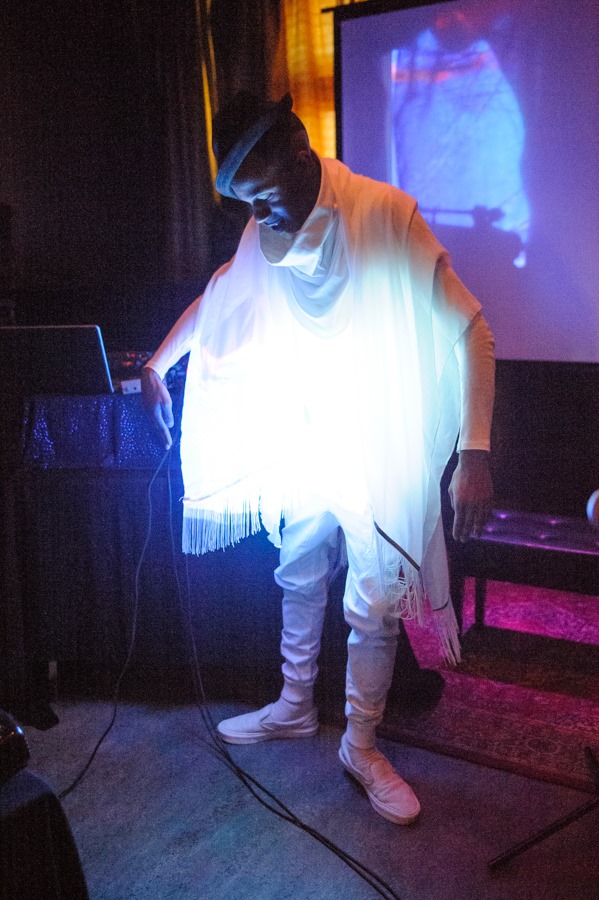 Dance + projection.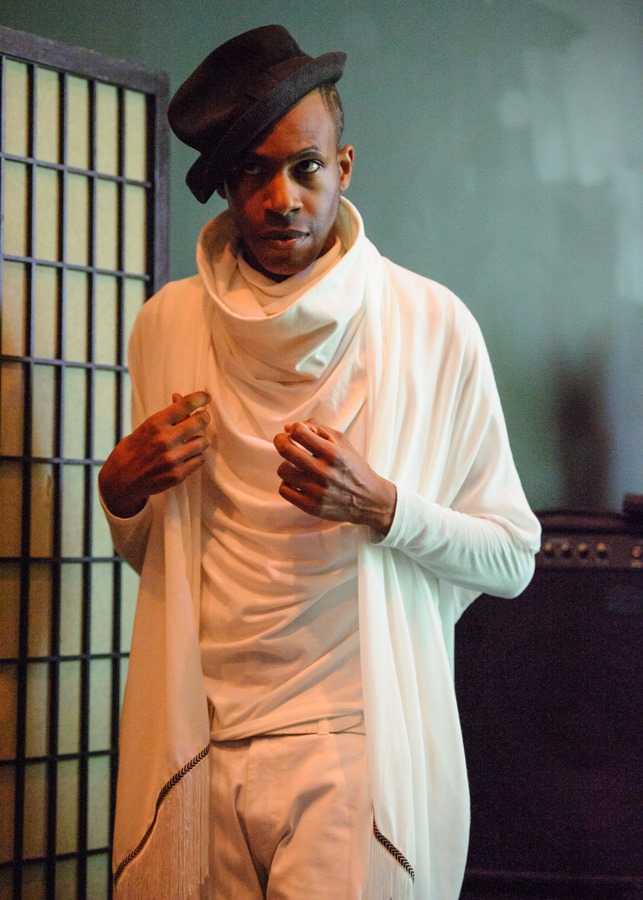 Libydo.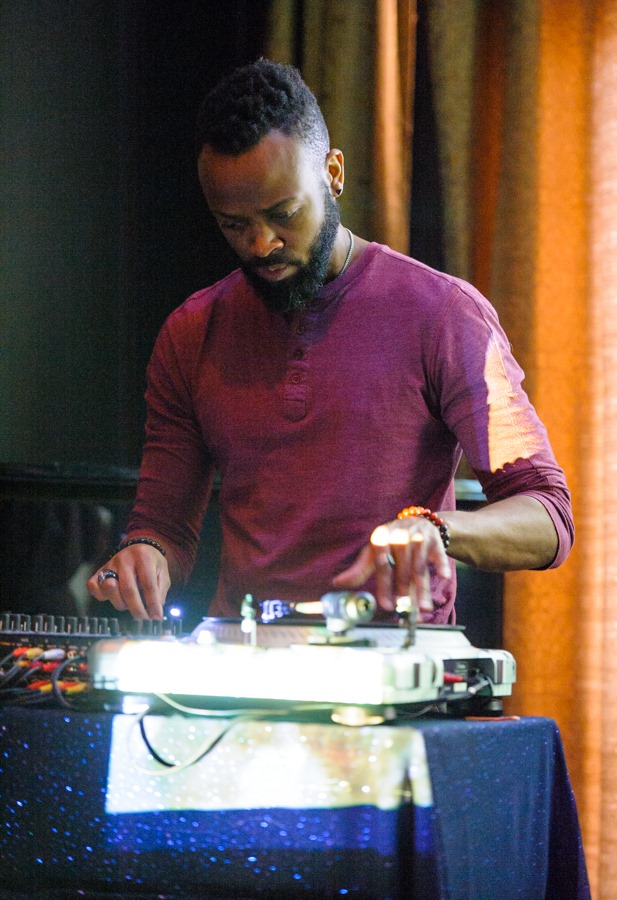 I asked Cheldon how the collaboration with Libydo came together: "I've been taking the turntable as far as I can in terms of the sounds and worlds I can create with it. Along the way for the past nine years, Libydo is someone I've paid attention to, seeing him doing his dance throughout the city. Over the years, I've been making my music imagining someone like him dancing to it. And he's been always fascinated by the art of turntablism and modeling his moves after that. It was the perfect matchup. It was finally time for us to do some stuff together."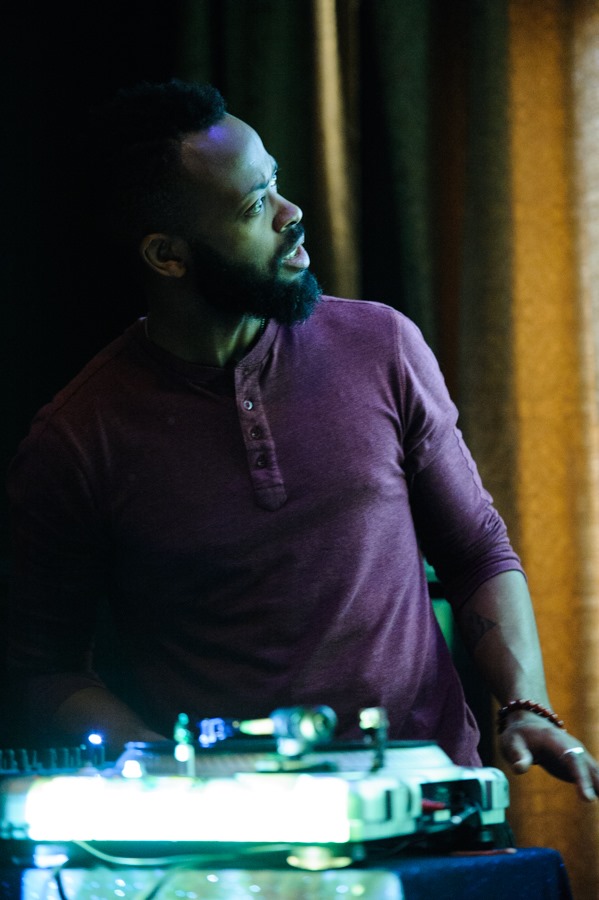 Looking ahead to the Waterloo show, Chel described Rabbit Hole as a new work, developed over the past year. "It's a different model for me. Before, I was always improvising every gig. Fully improvised. And then I came to this realization: let me grab some of the favourites and put some time into those and take it to another level. It's cool now having that guide with Rabbit Hole and still being able to improvise in and out of that."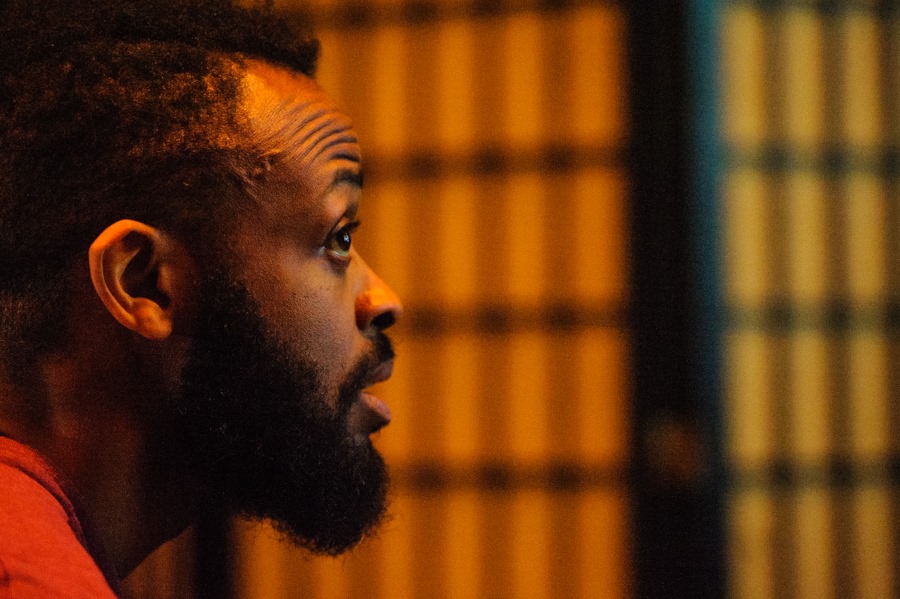 If you photograph enough people, you develop a fast mechanism for determining who you like right away. It was like that with Chel and Libydo. I often do some background work before a shoot, and seeing all the self-promo work behind SlowPitchSound, I saw someone working very hard to make their work and get it out to the people. SlowPitchSound has a YouTube channel where Cheldon talks about the tools and some of the process of creating his work. I like an artist who is confident enough to pull back the curtain and explain the domain.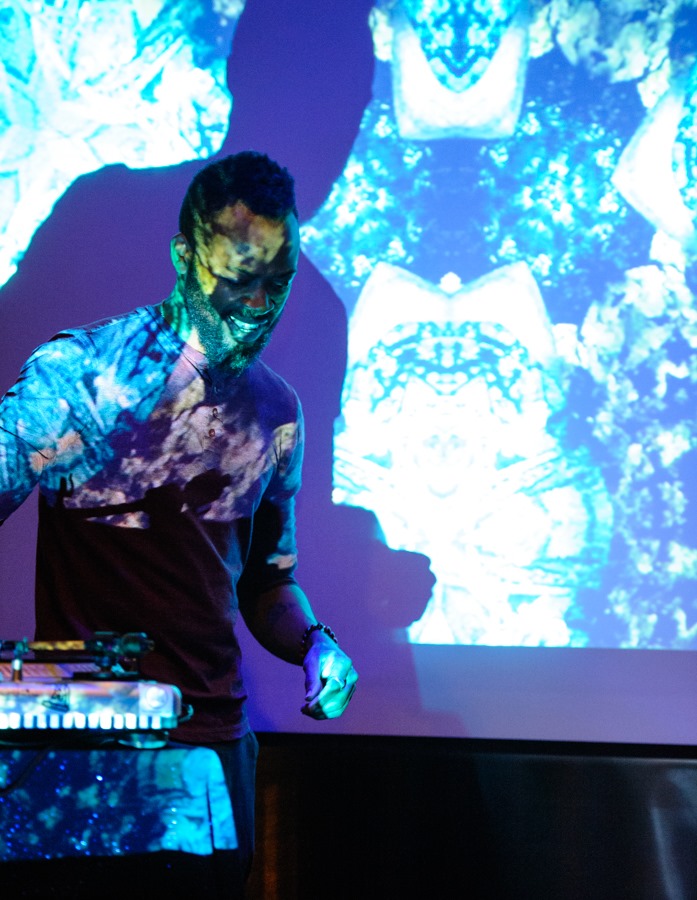 With these shifting projections, I suppose maybe I too was improvising in real-time to get some shots.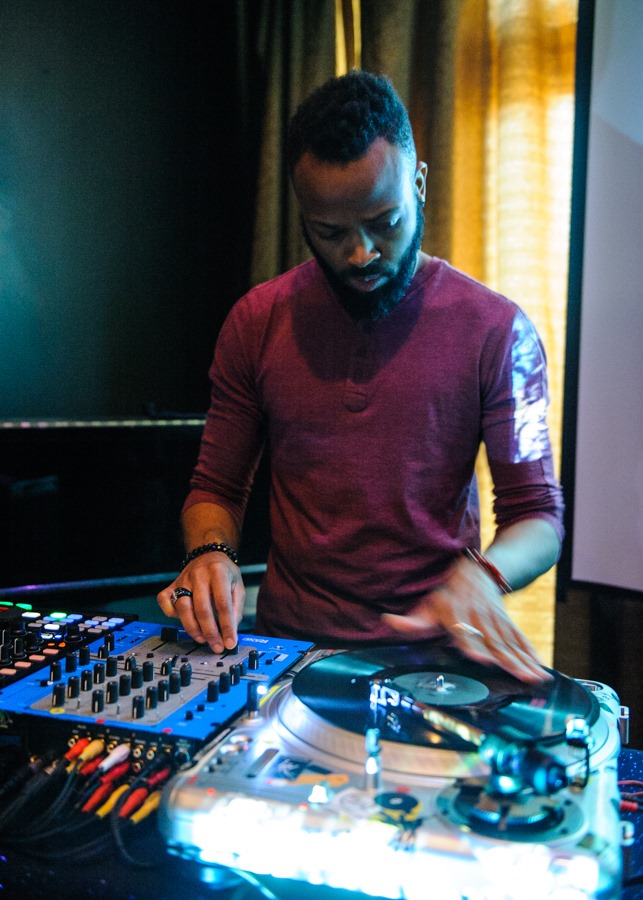 I slowed the shutter down to get some blur.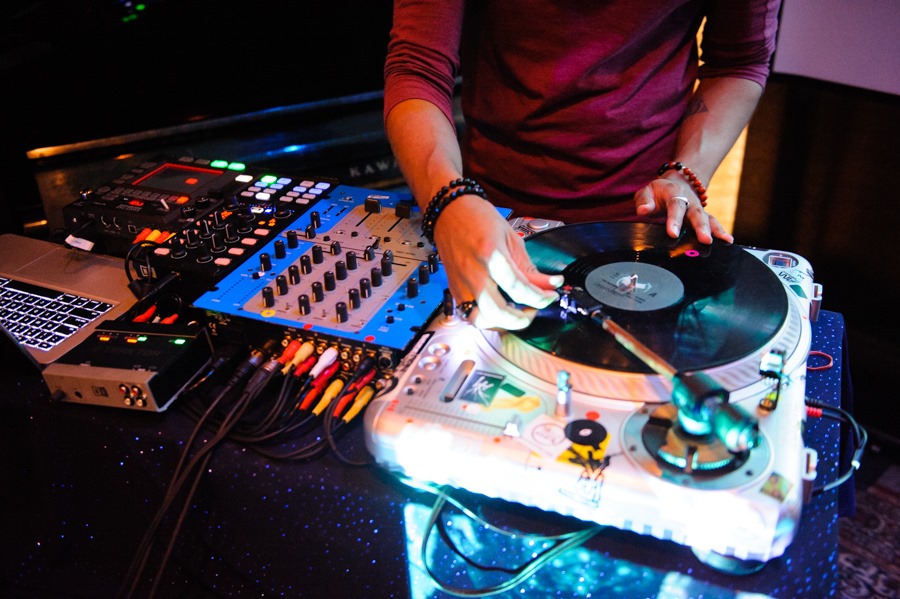 With the show all cued up, it was time for a little modeling…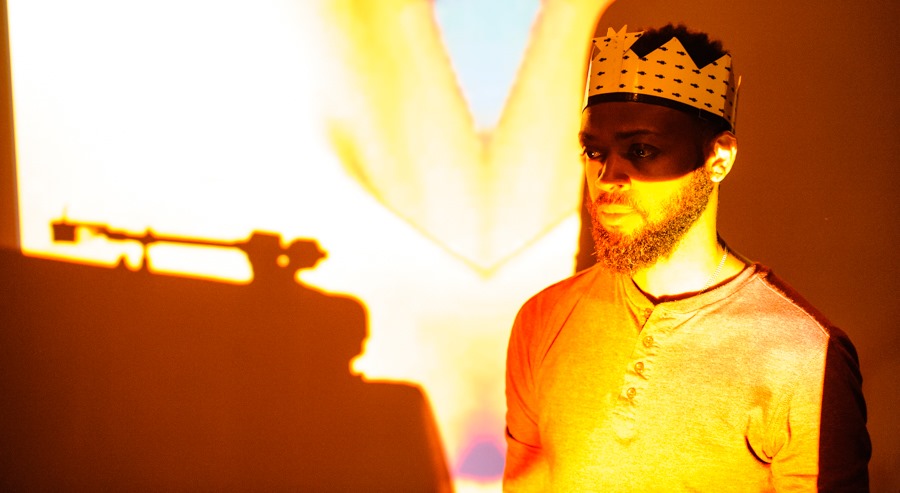 I was liking this tone arm silhouette…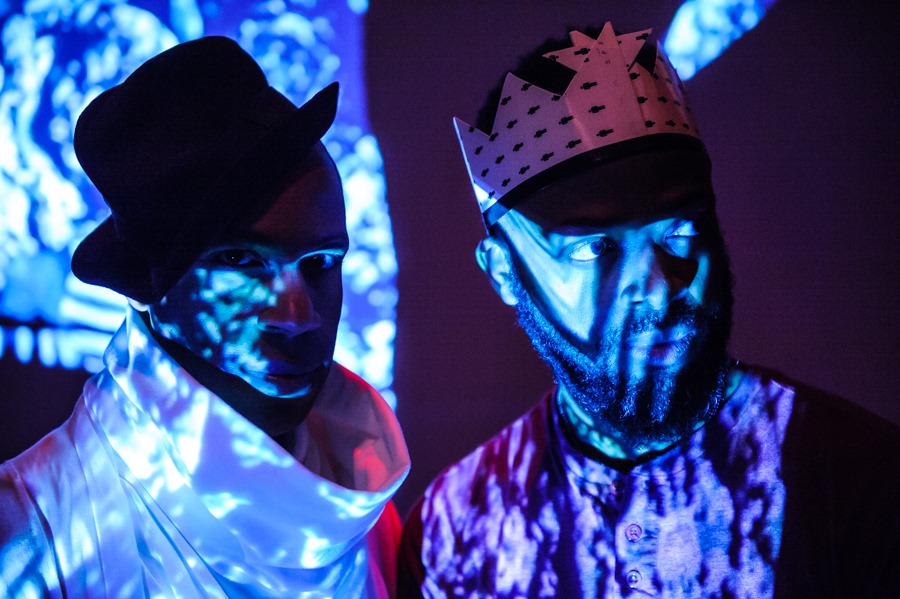 and projected patterns.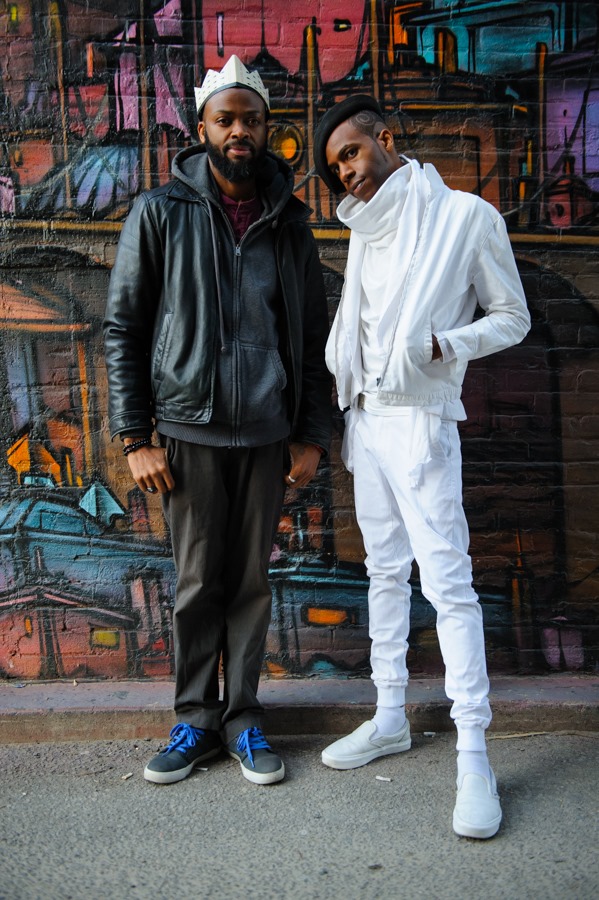 I generally steer clear of the cliché alley shots of artists, but honestly this was where the best light was found on College that evening.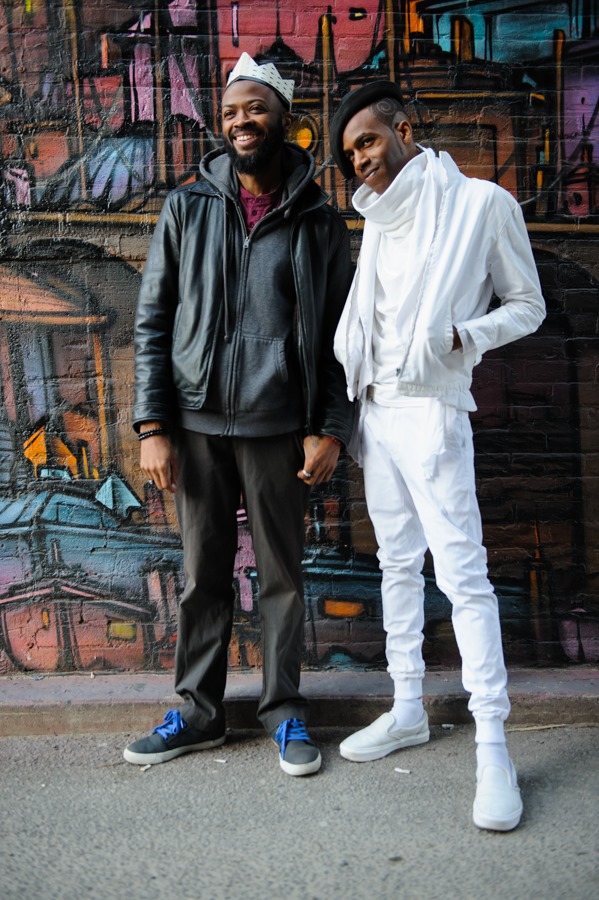 Breaking the serious-faced performer model. And then these guys kindly asked me to join them for dinner.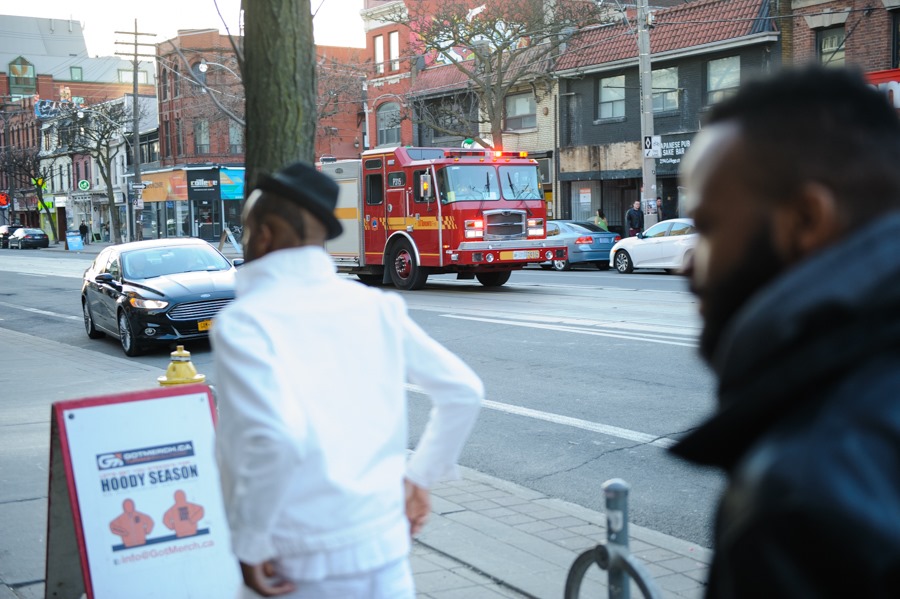 So we wandered…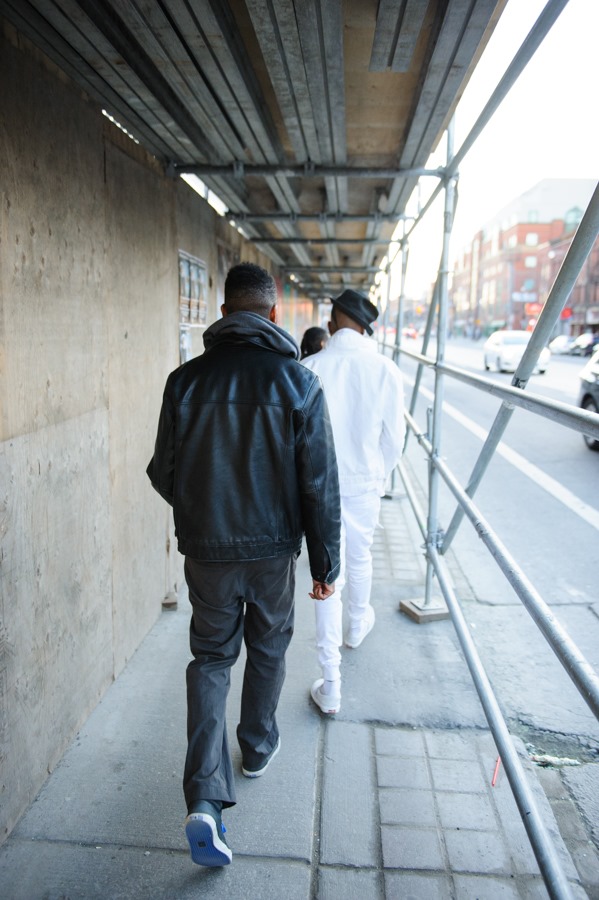 Into Kensington Market…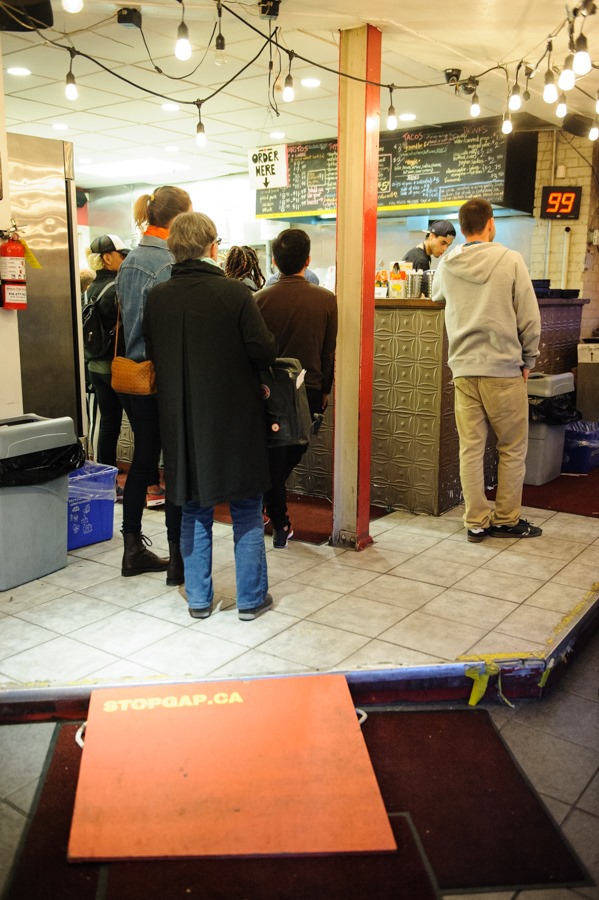 Serendipitously to my fave joint: Big Fat Burrito.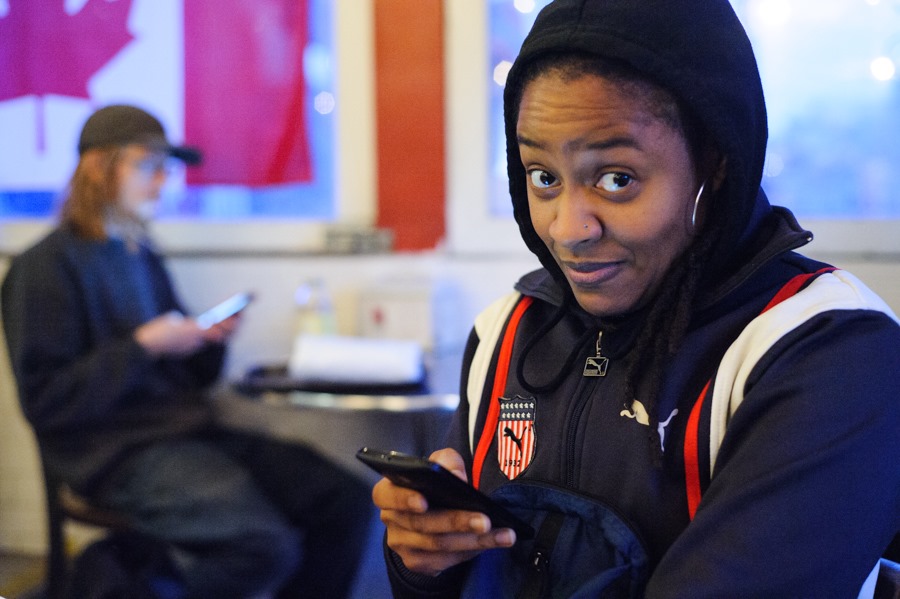 Time…
for a…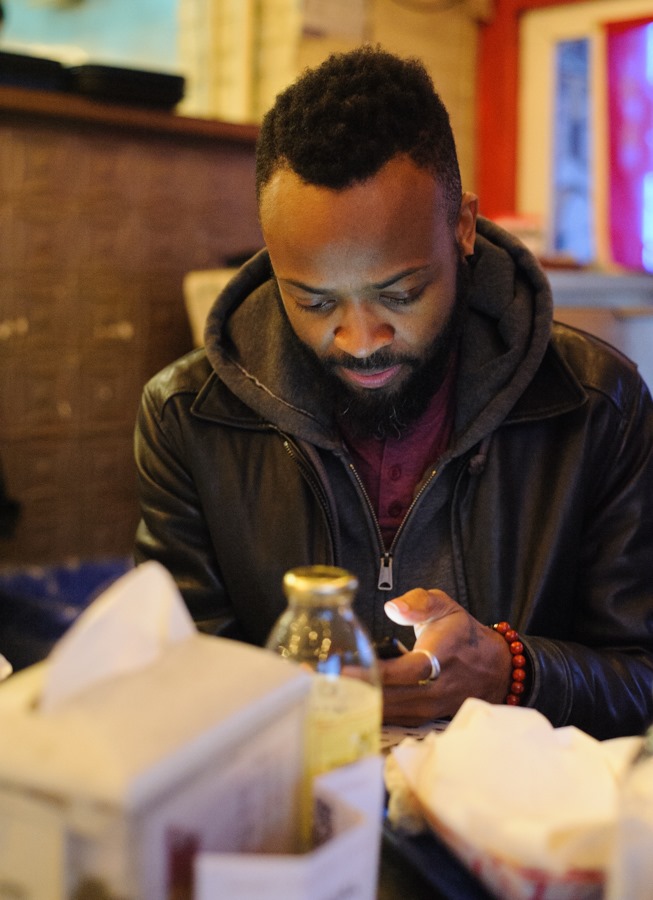 phone check after dinner, and then…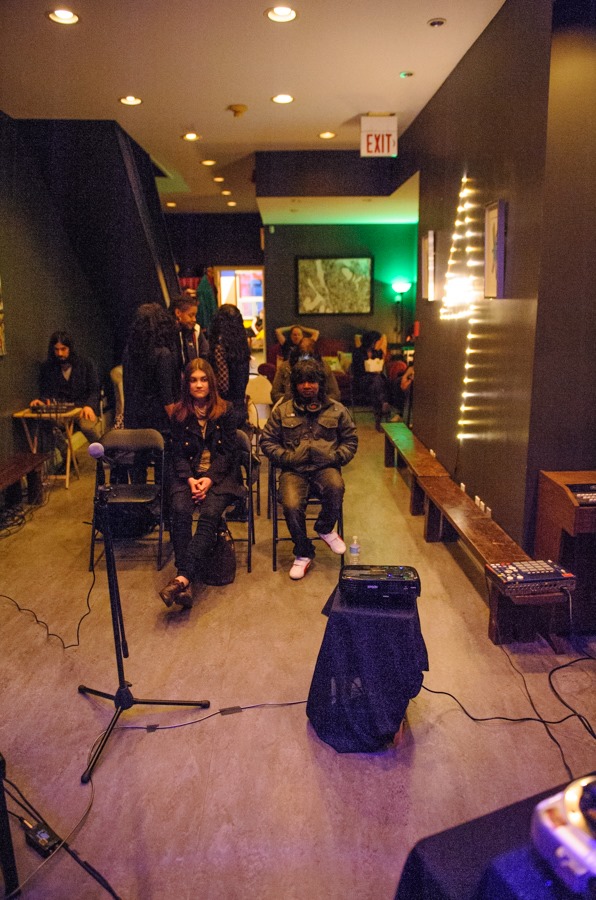 back to Ratio where the audience was starting to arrive.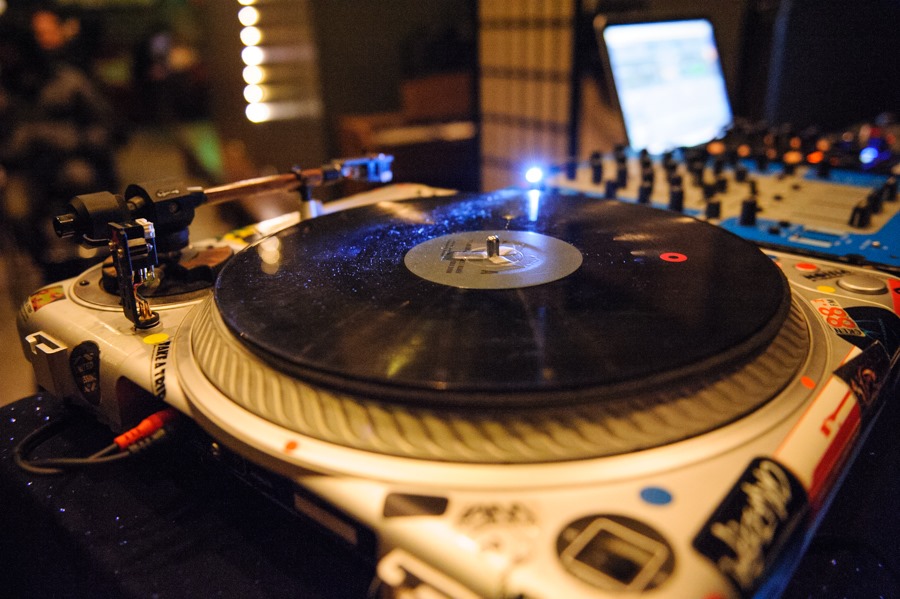 Cheldon eschewed the laptop until recently adopting Traktor to provide a bit more flexibility and a lot more memory for samples.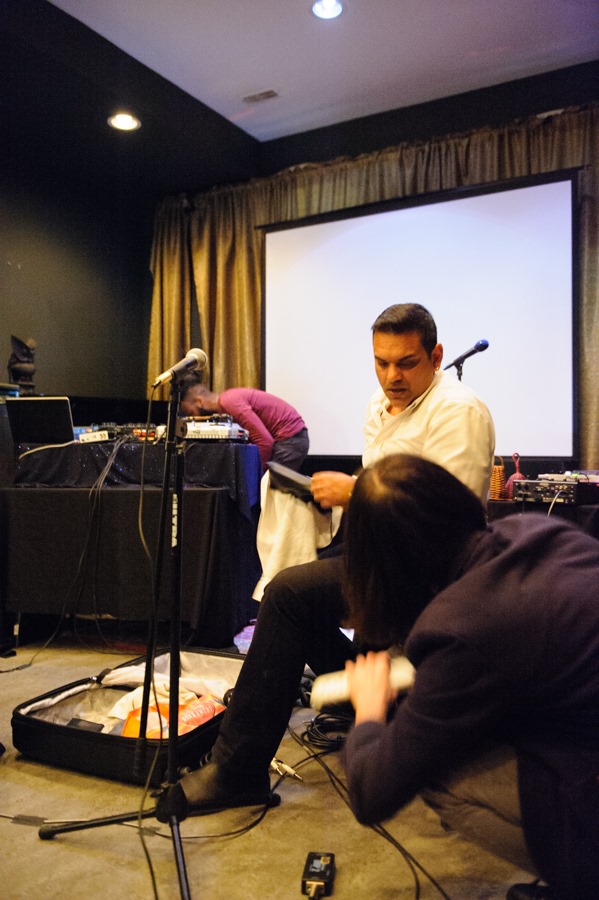 Rakesh Tewari joined in for collaboration right before show time.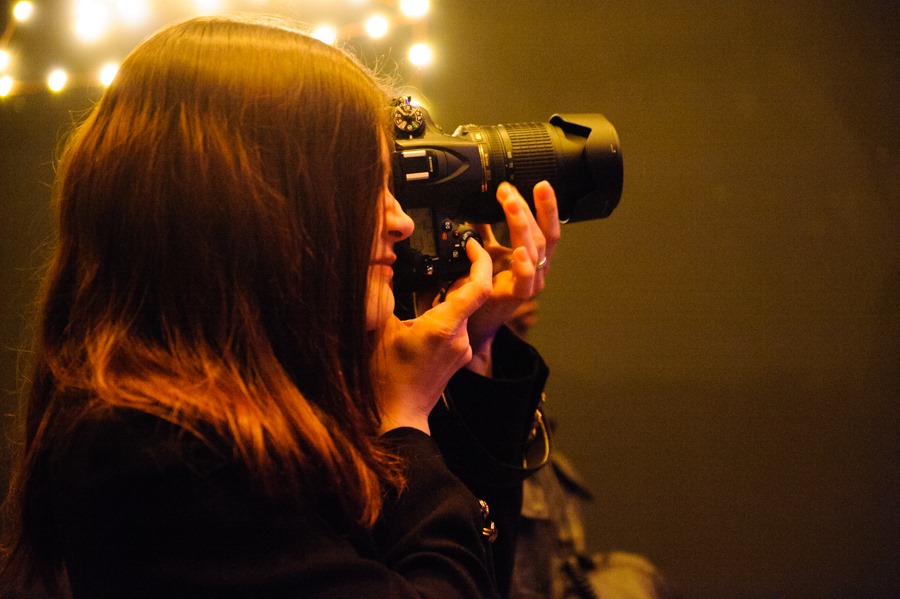 Meta.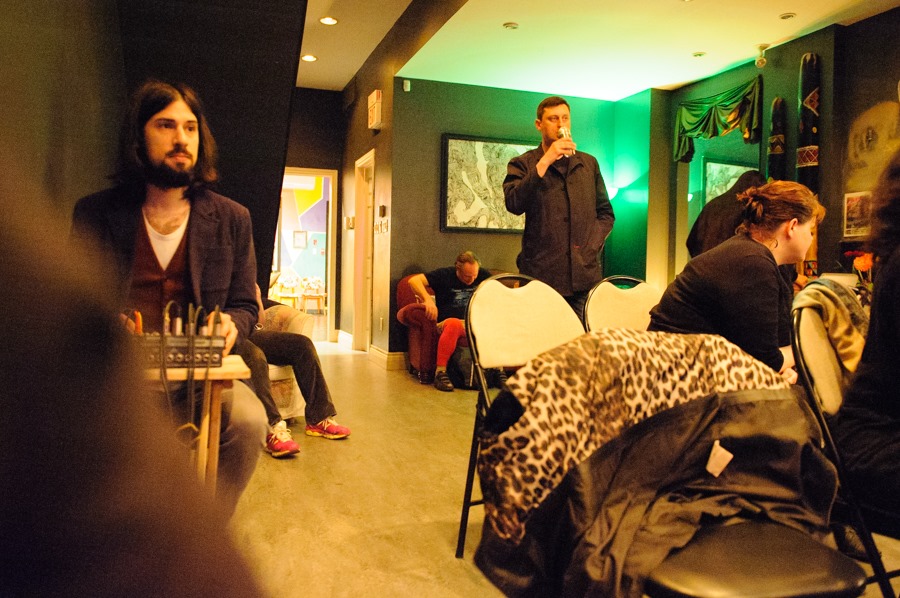 Matthew is ready at the board.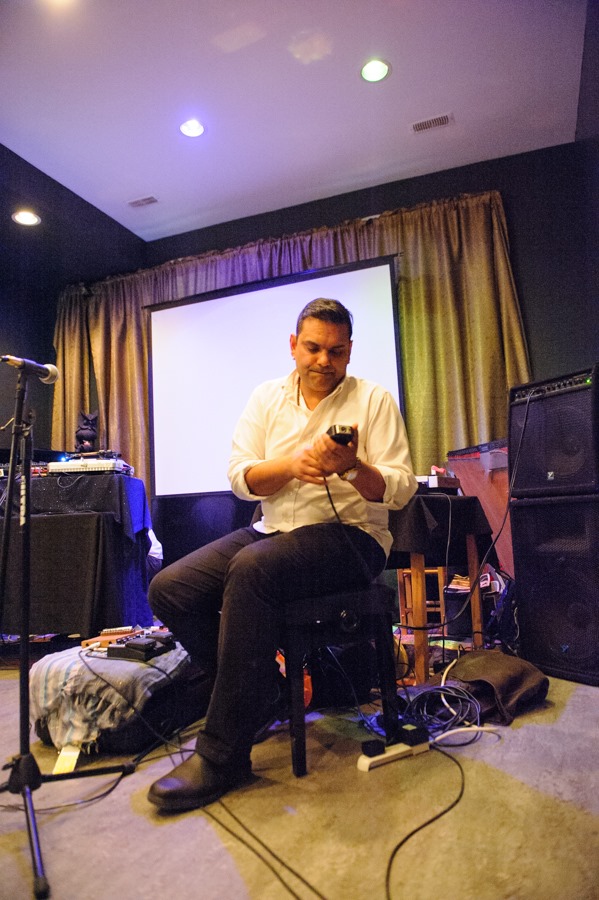 A few last minute…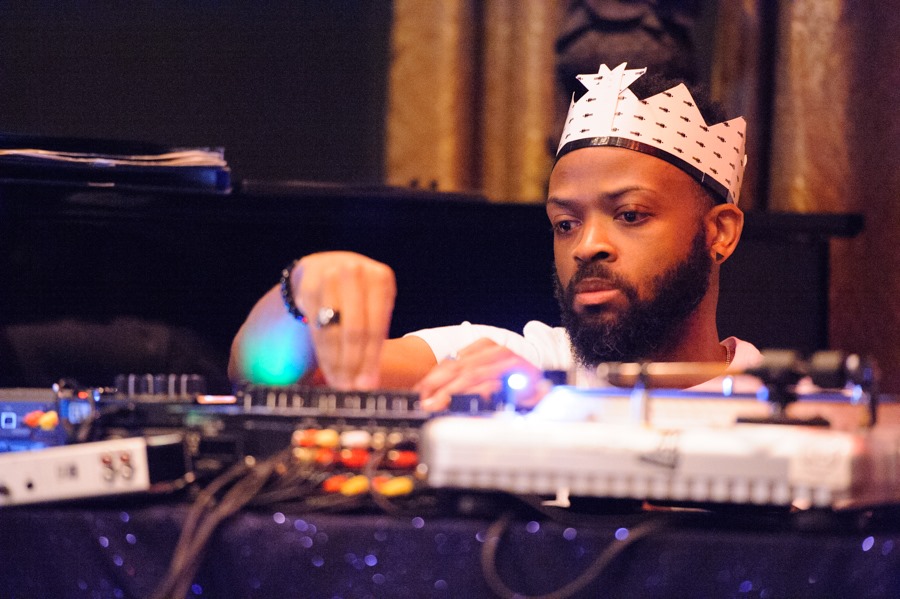 tweaks.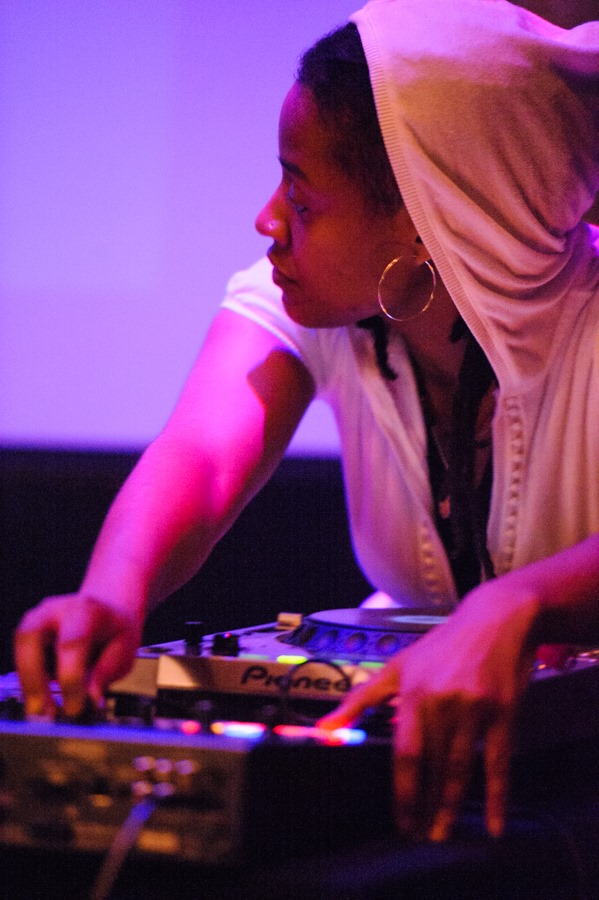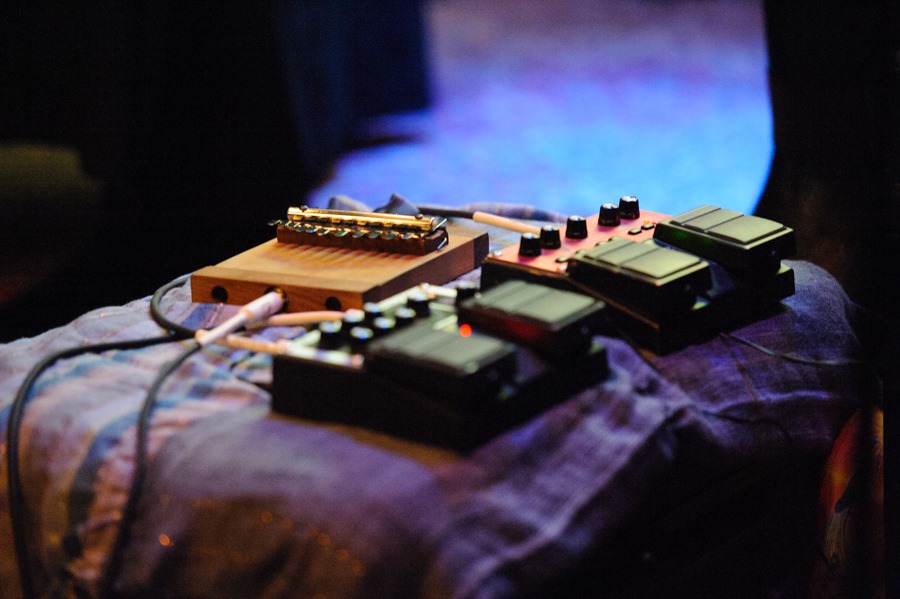 Rakesh's gear.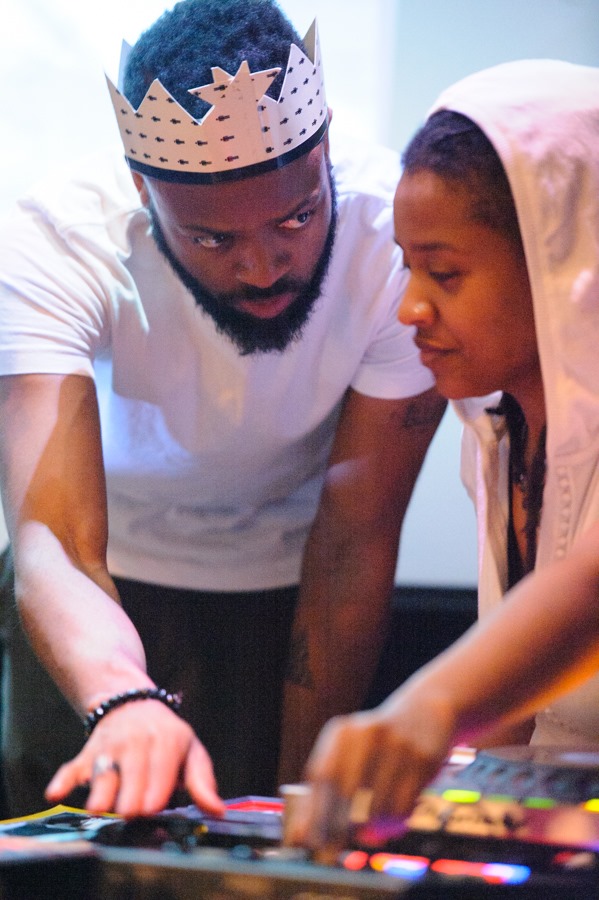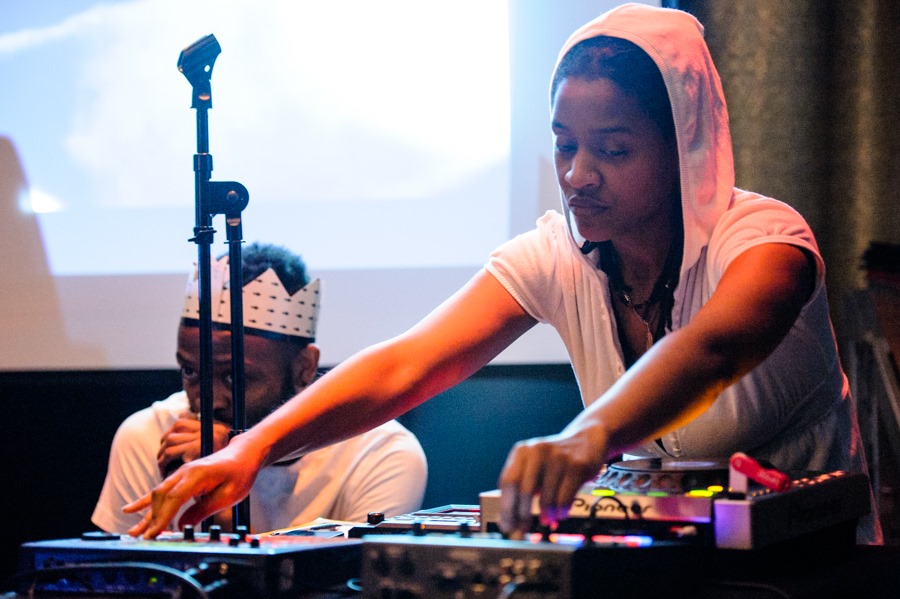 Go.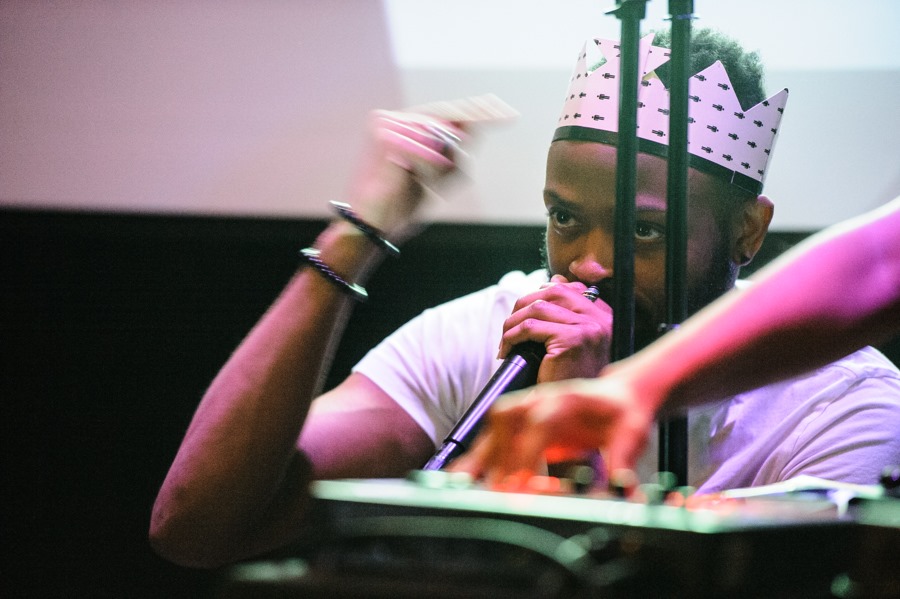 Cheldon invited the audience…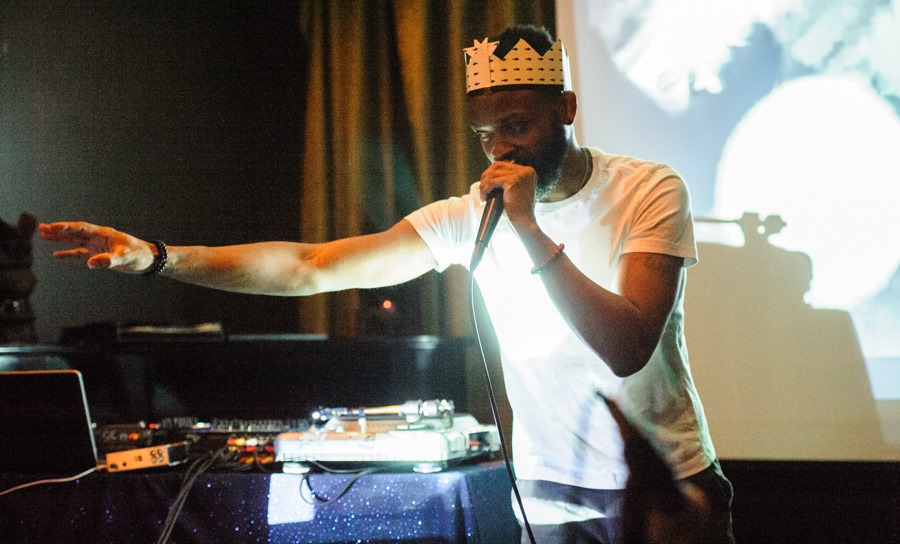 to participate on a sound pad set up front.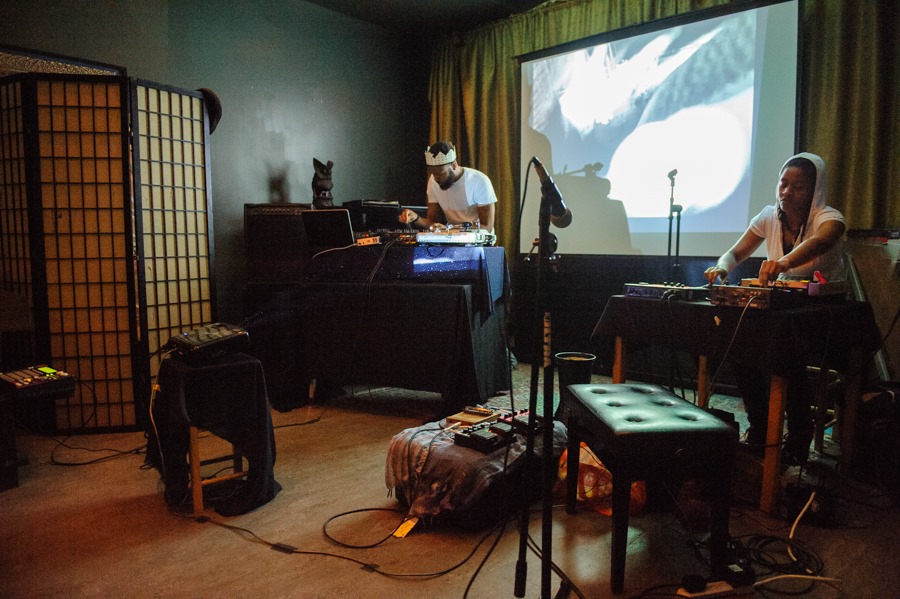 Music.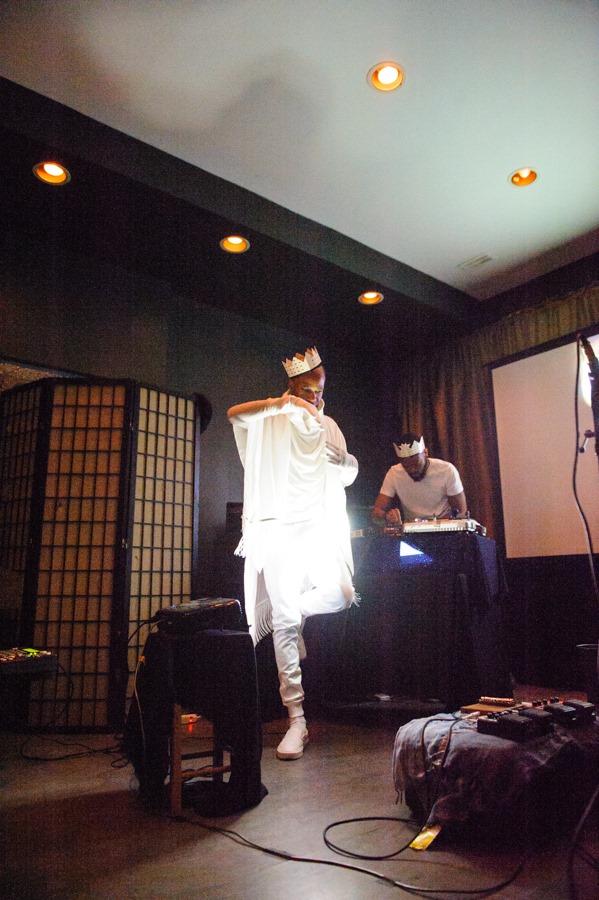 Dance.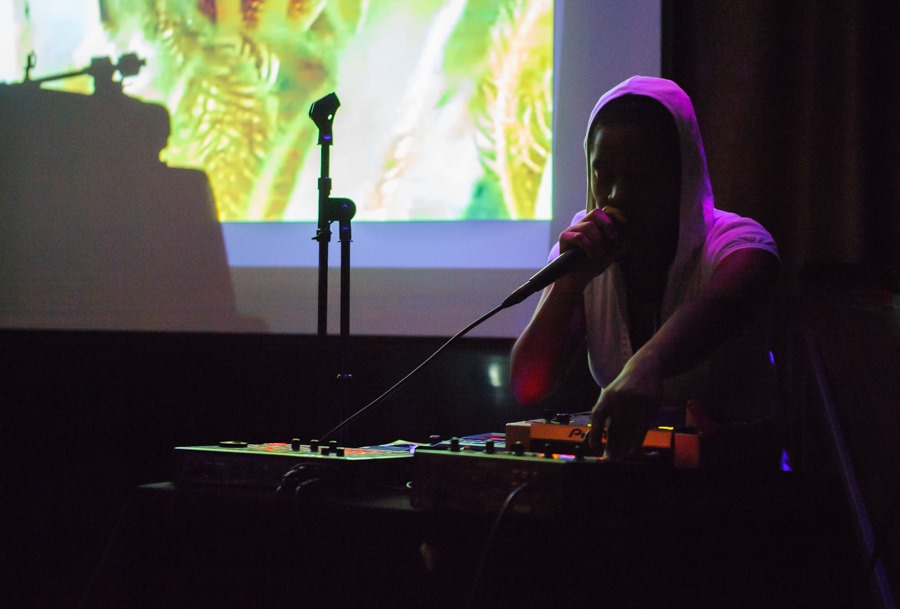 Vocals.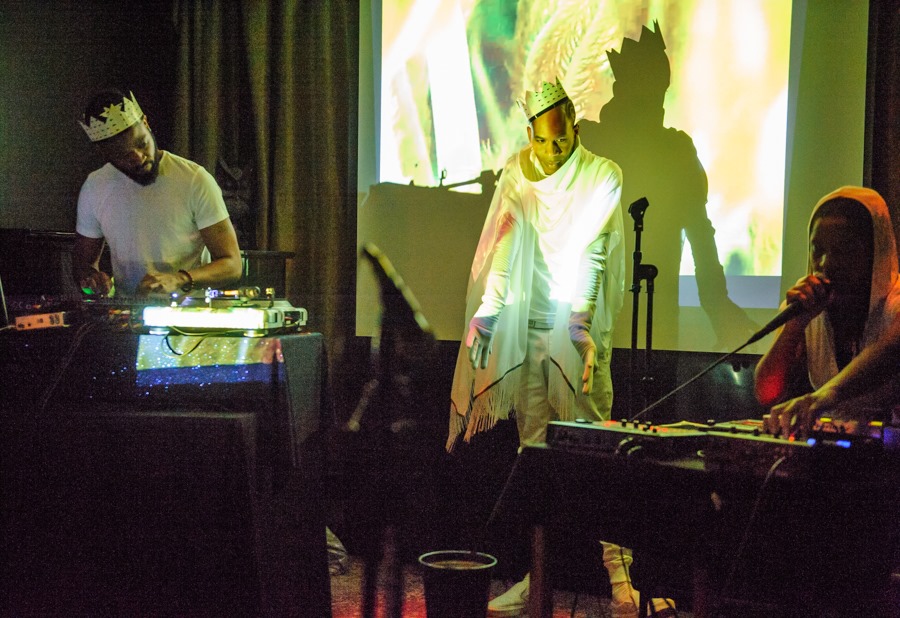 Projection.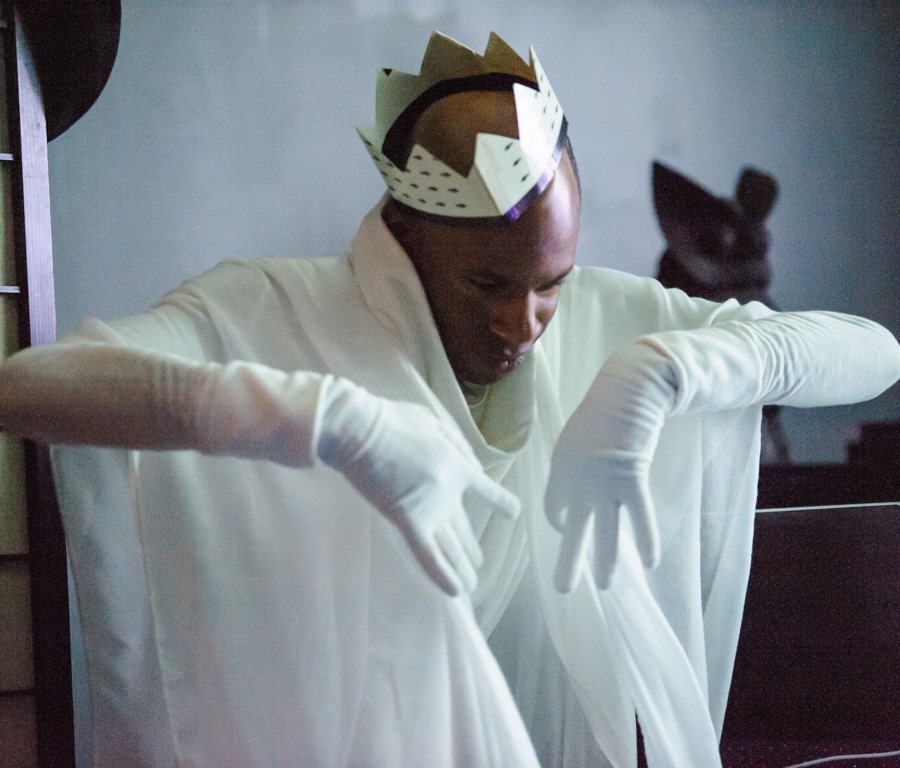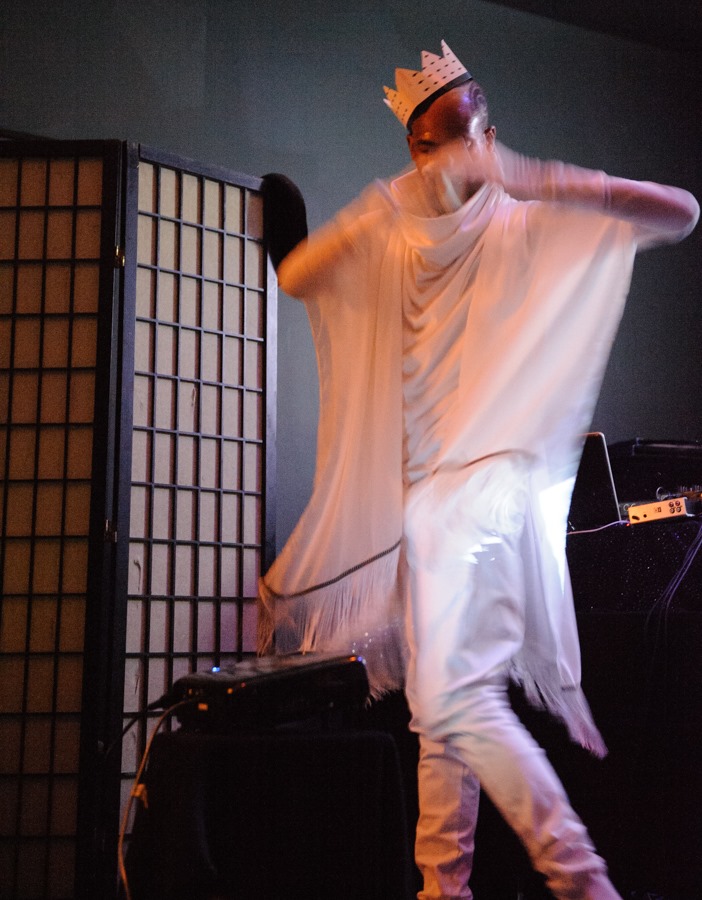 A little more slow-shutter.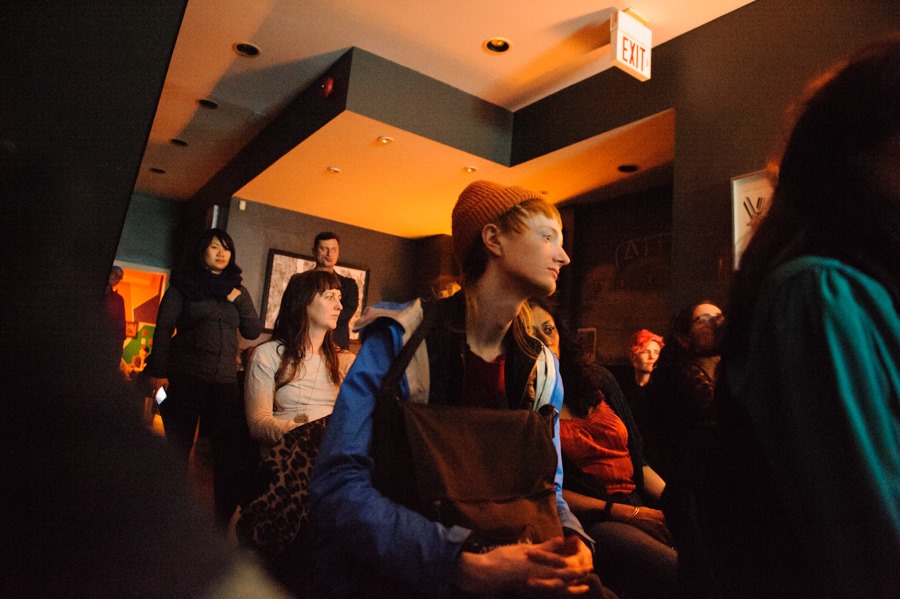 Audience.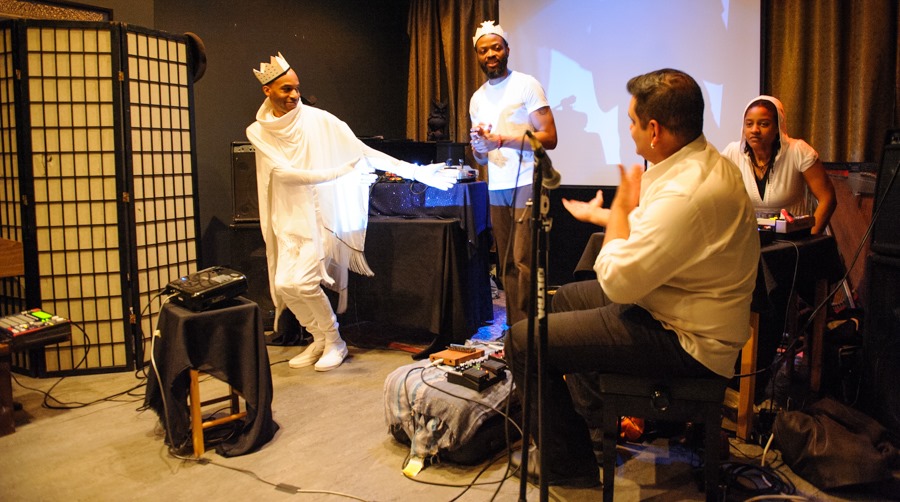 Break after first set.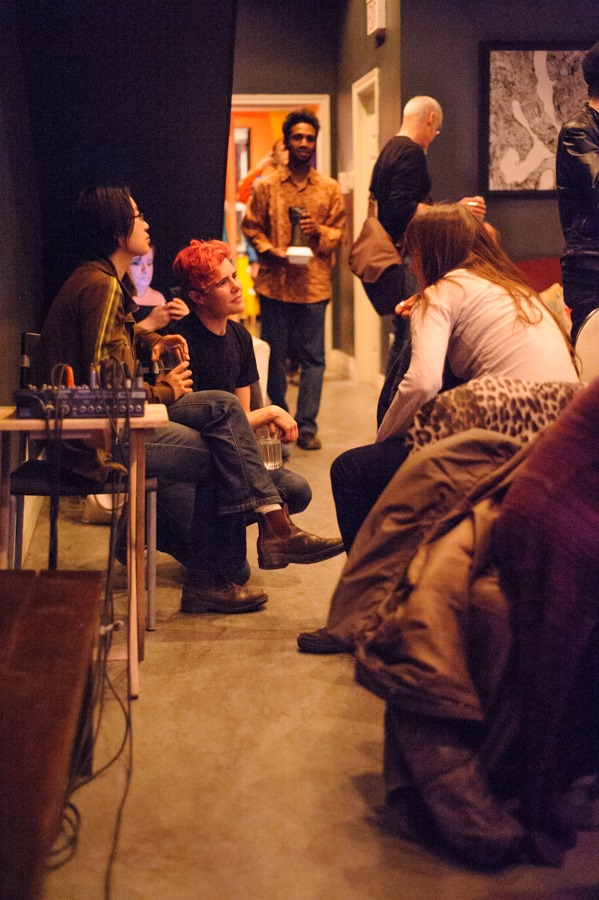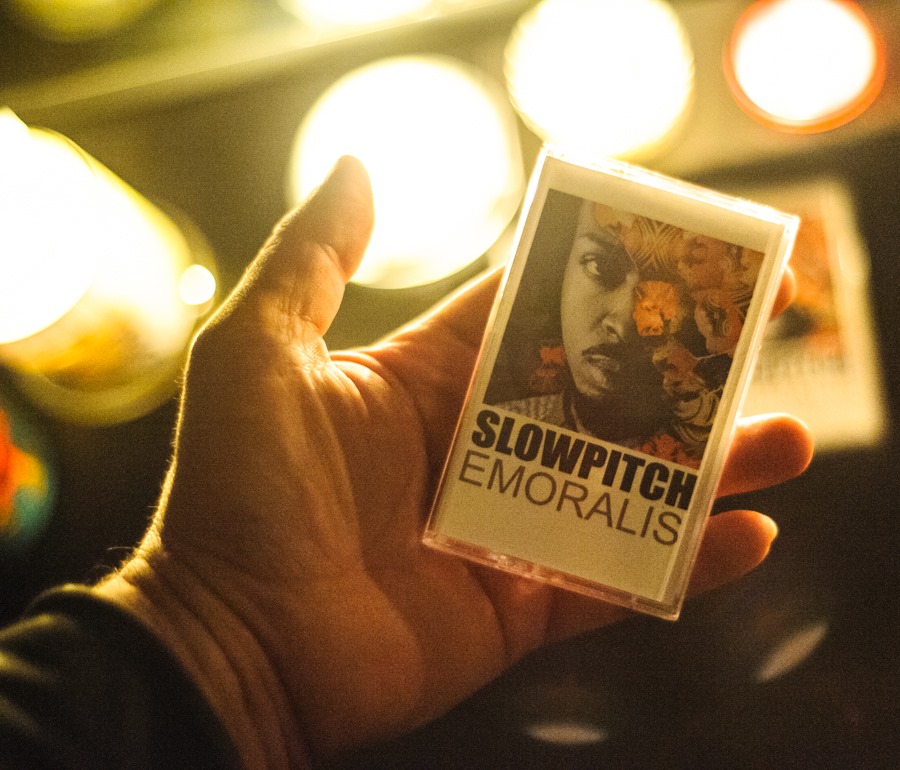 Tape.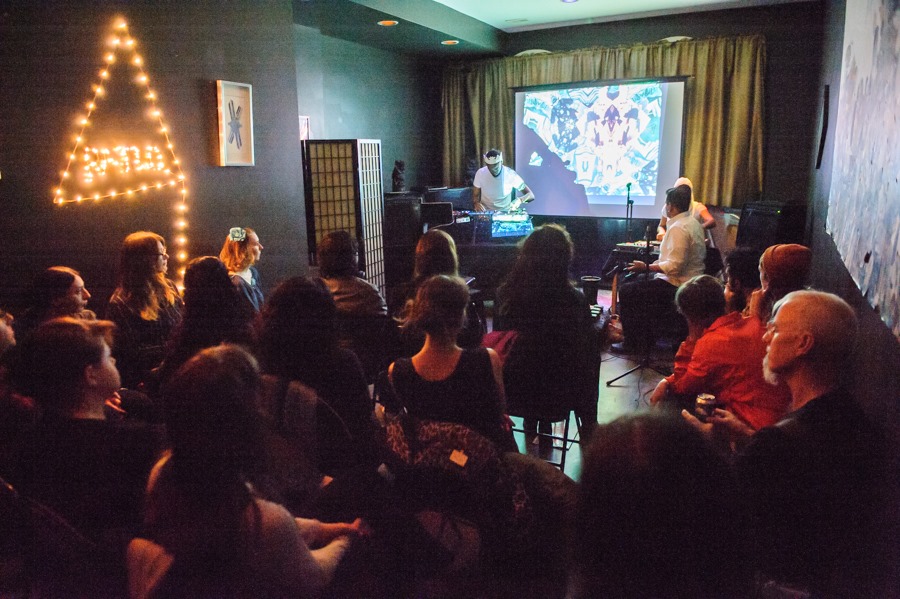 Second set, stretching my legs at the back.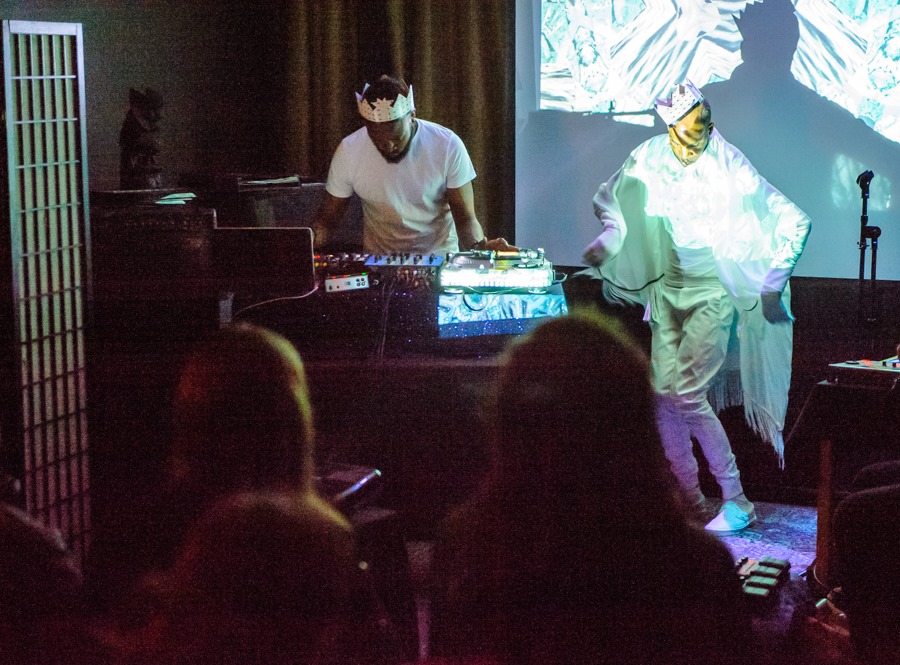 Looking forward to seeing SlowPitchSound…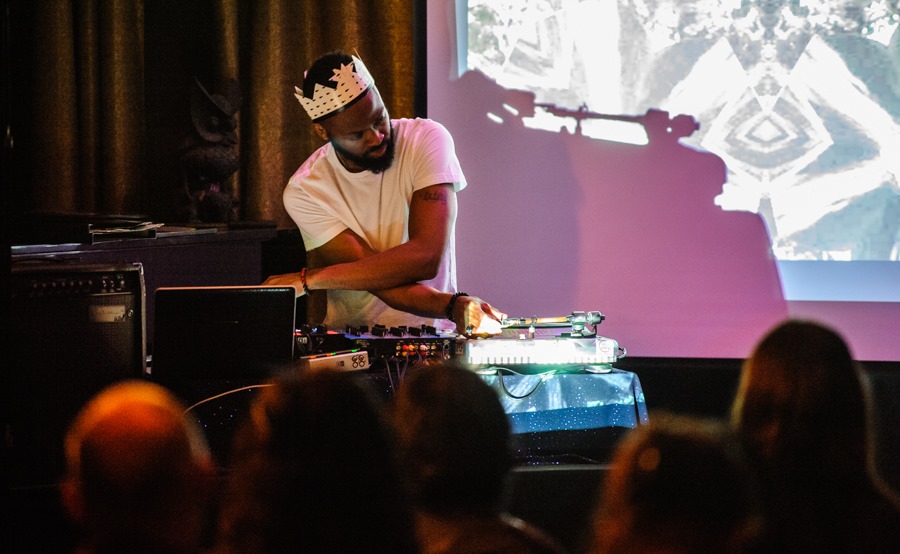 do their thing this coming weekend in Waterloo. Saturday, April 23 at The Button Factory. I asked Chel what he would say to invite the Waterloo Region audience to Rabbit Hole: "It's an inspiring journey. Our whole purpose when creating this was to take you to another place, to show you a different type of performance. It's a trip to see."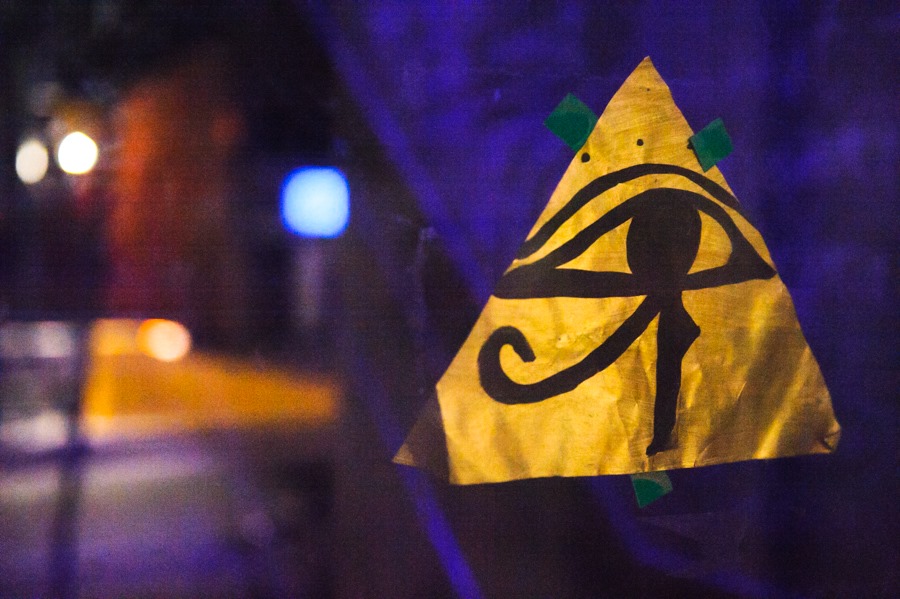 Then back into the night I went, with this story designed to get your feet on the street.
See you Saturday.
DW