Mix Series
Rabbit Hole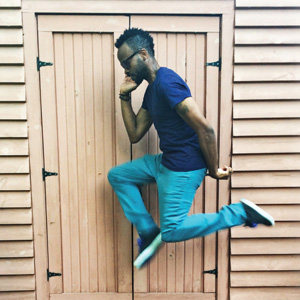 Saturday, April 23, 2016 @ 8pm | The Button Factory, 25 Regina St., Waterloo
$15 Adult / $10 Senior & Arts Worker / $5 Student
» Order tickets
SlowPitchSound (Cheldon Paterson) presents Rabbit Hole a performance of musical and visual wonder. Prepare to be taken to uncharted realms with the turntable expert guiding the ship. The highly cinematic journey will consist of
organic sounds uniquely transformed by using his turntable as an instrument. Accompanied with extraordinary modern dance movements by Lybido and a special collaborative performance with the winner of NUMUS' 3rd annual
Student Improvisation Auditions, the adventure is sure to leave you inspired.
This event is licensed.