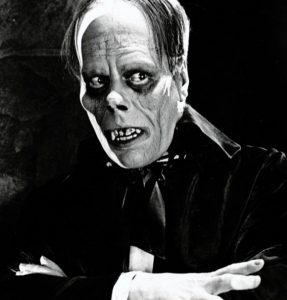 Saturday, November 27, 2021 8:00pm
KW Little Theatre
9 Princess St. E., Waterloo
An 8-piece version of the NUMUS Orchestra will perform a live soundtrack to the classic silent film, "The Phantom of the Opera" starring Lon Chaney. The ensemble will play from an aleatoric score created and composed by NUMUS Artistic Director Kathryn Ladano, and the NUMUS orchestra members.
The live performance will be professionally recorded, and the encore presentation will be live streamed on December 11 at 8pm.
Tickets to encore presentation (virtual) December 11 at 8pm.