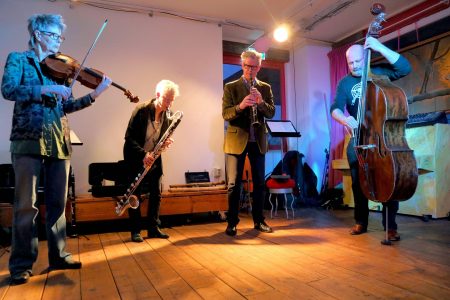 Friday, September 20, 2019 8:30pm
Church of the Good Shepherd
116 Queen St. N., Kitchener
$32 / $10 student
Get tickets
Mini-Festival of International Creative Music: Concert #2. Dutch creative masters Ab Baars (reeds) and Ig Henneman (viola) pair with Canadian icons Lori Freedman (bass clarinet) and Nicolas Caloia (double bass) for a night unlike any other. All four artists are known as performers, composers, and improvisers – they join forces for a cross-Canada tour as the NAIL Quartet.