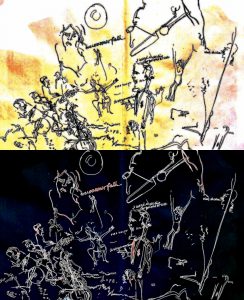 Date to be determined (2022) 8:00pm
The Registry Theatre
122 Frederick St., Kitchener
Music and the Shadow People – Originally a self-published tone poem by William Parker, later adapted for the radio by Andrew O'Connor, and now further adapted into a live performance for musicians, actors, and immersive multi-channel sound design. Music and text by William Parker, sound design and productions by Andrew O'Connor.
The live performance will be professionally recorded, and the encore presentation will be live streamed on February 5 at 8pm.
Tickets to live performance (date to be determined)
Tickets to encore (virtual) presentation (date to be determined)