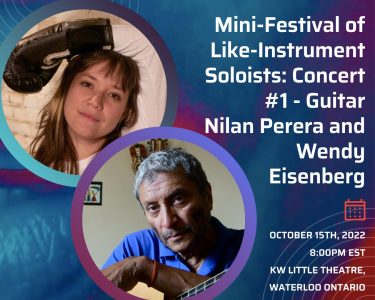 Saturday, October 15, 2022 8:00pm
KW Little Theatre
9 Princess ST. E., Waterloo
Nilan Perera:
This performance will present explorations in prepared electric guitar, acoustic guitar and electronic guitar material. It will feature varying levels of composition from spontaneous to relatively formal.
Wendy Eisenberg:
Wendy Eisenberg's performance will include both their original songs and freely improvised pieces for the guitar.
Tickets to live performance October 15th