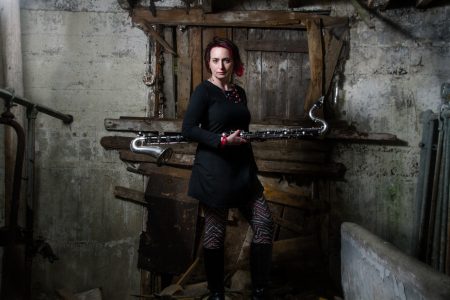 Postponed – new date to be announced.
Please note that due to performer injury, our presentation of Kathryn Ladano scheduled for November 20, 2020 is being postponed. This concert will be rescheduled to a date in early 2021 and we will make an announcement once this date is secure. Those who purchased Fall Virtual Passes (which included access to this concert) will still be emailed a link to view this concert when it's rescheduled. We thank you for your understanding.

NUMUS Artistic Director Kathryn Ladano presents a completely new program of contemporary works for solo bass clarinet. The program features almost exclusively world premiere compositions with new works by both established and emerging artists such as: Karen Sunabacka, Stas Omelchenko, Greg Turner, and Veda Hingert-McDonald. The program will also feature a newly commissioned work specifically for this concert by Kourosh Ghamsari- Esfanahi.