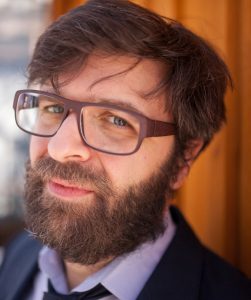 Friday, September 23, 2022 8:00pm
The Walper Hotel
20 Queen St. S., Kitchener
Composer and performer Friendly Rich brings different variations of THE LOLLIPOP PEOPLE back to NUMUS this Fall, building up a new monthly residency at The Walper Hotel. For those of you who caught their last memorable performance in the space, these shows are not to be missed!  Friendly Rich composed music for MTV's the Tom Green Show in the late 90s and hasn't stopped being creative since.  He recently finished a PhD in music education, his dissertation Musical Playgrounds as a Vehicle for Community Development is available at friendlyrich.com.  With a new full length album MAN OUT OF TIME to be released early 2023, hear this incredible ensemble work out new repertoire and old chestnuts from a career that spans over 20 years of creativity.