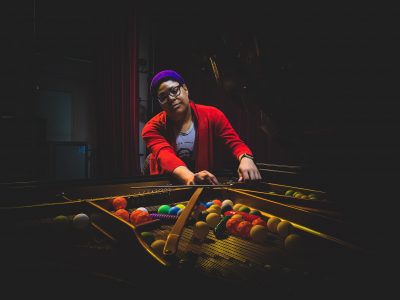 Friday, October 16, 2020
8:00pm
Described as a "new renaissance artist", Elizabeth A. Baker is a dramatic performer with an honest, near psychic connection to music. As a creator, her understanding of sonic space from organic intuition and studies in music production, pair with a unique eclectic voice, making for a spatial and auditory experience of music.Her work expands into a variety of media; chiefly an exploration of how sonic and spatial worlds can be manipulated to personify a variety of philosophies and principles both tangible as well as intangible.

For this performance, Elizabeth presents two brand new short films featuring her original music: "pink.soft", and "purple.soft". Also featuring a pre-recorded performance of her work "FIELD STUDIES". 
Raphaël Sudan With Opening Act Mira Riselli
$5.00
Buy tickets