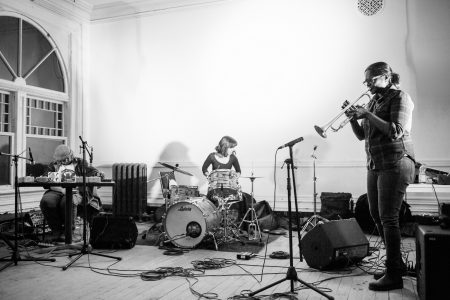 Saturday, March 14, 2020 8:00pm
The Walper Hotel
20 Queen St. S., Kitchener
$20 / $7 student
Get Tickets
c_RL is an innovative improvising trio that features three of Toronto's notable performer/composers: Allison Cameron, electronics/found objects/keyboards, Germaine Liu, percussion and Nicole Rampersaud, trumpet. Their exploratory approach to timbre and gesture and interest in incorporating 'found sounds' has quickly become a trademark of their colourful sonic world. Also featuring Mira Riselli, the winner of NUMUS' 2020 Emerging Improviser Contest.