CREATED BY ANDREW JACOB RINEHART AS PART OF COVE/COVOX IN COLLABORATION WITH INTER ARTS MATRIX.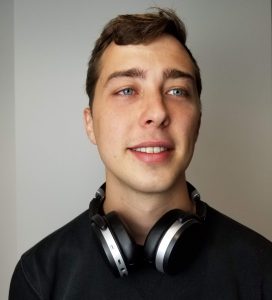 May 7th and 8th, 2022 – 7:00pm/8:30pm
Conrad Centre for the Performing Arts
36 King ST W, Kitchener, ON

above the line___ is an immersive space, consisting of a collection of installations that make playful use of sound, sculpture, light, space, and you.
As this will be an immersive sound installation, there will be two entrance times so that people can walk through and enjoy the space.
The live performance will be professionally recorded, and the encore presentation will be available to stream on May 21.
Tickets to live event May 7th @7:00pm
Tickets to live event May 7th @ 8:30pm
Tickets to live event May 8th @7:00pm
Tickets to live event May 8th @8:30pm
Tickets to encore (virtual) presentation May 21