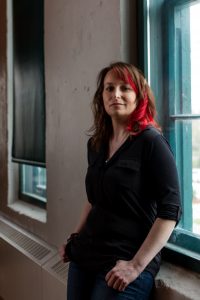 Welcome to NUMUS' 2022-2023 season! In keeping with how things unfolded last season, we are once again offering options in terms of how you can enjoy our concerts. 100% of our programming is live once again – and you'll find our events in different locations all around Kitchener and Waterloo. We are also offering 50% of our concerts virtually. 4 of our 8 ticketed events this season will be professionally filmed and produced again, and you can enjoy these from the comfort of your home approximately 2 weeks after the live events occur. We've created some wonderful digital content over the past two seasons, and we look forward to giving you more of this!
Once again, we are not printing hard copy brochures of our season and we're also announcing the Fall and Winter concerts separately. We are not expecting that any of our events will be postponed this season, but the pandemic has changed the way that we do things, and it's more difficult to put all the pieces that go into each concert very far in advance. Rest assured, we have a very compelling season of concerts that we will be bringing to you this season. You can expect us to announce the Winter concerts in late 2022.
A few things have returned this season! We've brought back our subscriptions (with several different options to suit your needs – all of which come with merch bags filled with NUMUS goodies), and we've brought back both the Emerging Improviser and Emerging Curator Contests once again. This is our first season in 3 years in which all of these have been a part of the core season, and we look forward to bringing them all back!
I hope you enjoy what NUMUS has to offer this year and I thank you for your continued interest and support of our organization and our role in the community.

Kathryn Ladano, Artistic Director