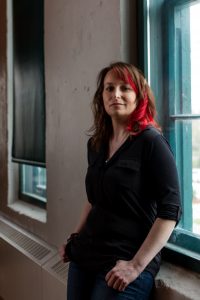 Welcome to NUMUS' 2020-2021 season! As you can imagine, this season will look very different from previous years. We are living in unprecedented times with a multitude of challenges. At our core, however, our biggest priority is the safety of our artists, our audience, our volunteers, and our staff. In order to operate in a way that we feel is both responsible and is in line with government regulations and the advice of health experts, we have decided to offer at least part of our season virtually. This fall we will be offering five events, three of which will be solo concerts and two of which will be panel discussions. This season is completely new to us – NUMUS has never live-streamed any events before and we've never had a panel discussion as a featured event and not part of an existing concert. We are taking this opportunity to re-think what NUMUS is and what NUMUS can be in the age of COVID-19.
You will notice that everything looks different for us this season: we do not have our colourful brochures this year and we are only currently launching the first part of our season. While our hope is that we will be able to present the second half of our concerts live, which would begin in the New Year, we know that we cannot make an informed final decision on this until the situation becomes clearer. In either scenario, we will have a full season of programming for you – we simply do not yet know if it will be partially or completely virtual.
We have also made the difficult decision of pausing our Emerging Curator and Emerging Improviser contests this year. While these initiatives will continue again next season, the winners of last season's iteration of these contests still have not had the opportunity to perform due to COVID-19 cancellations and postponements. You will see both of our 2020 winners – Emerging Curator Olivia Shortt, and Emerging Improviser Mira Riselli perform/present virtually this season. In order to give these artists the focus and attention they deserve, we will not be running new contests or presenting any other winners this season.
I hope you enjoy what NUMUS has to offer this year and I thank you for your understanding and your continued interest and support of our organization and our role in the community.

Kathryn Ladano, Artistic Director