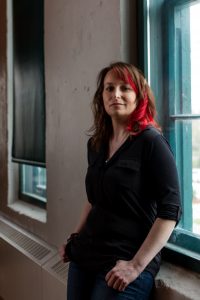 Welcome to NUMUS' 2021-2022 season! Like last season, this is going to be another one like no other. Where 100% of our programming was produced virtually last season, we're planning to present a hybrid of live and digital events for this year. For each concert, you'll have the option of attending live (with limited capacity) or tuning in virtually. Some of our events will be live streamed and others will be pre-recorded and professionally produced before being released as digital events. You get to choose how you want to consume what we have to offer – from the comfort of your own home or live with a small audience.
We learned a great deal from presenting the whole season virtually last season. While we're aware that digital content is not for everyone, we were pleased to reach a much larger and wider audience last season, with audiences tunning in from all over the world. It was the first time in which this was possible for NUMUS to achieve, and as a result, we see digital programming as being an important part of what we do going forward – in addition to all the live content our audiences are craving.
Once again, we are not printing hard copy brochures of our season and we're also announcing the Fall and Winter concerts separately. Because health guidelines continue to change and may change again in the middle of our season, we are holding off on announcing everything we have planned. Rest assured, we have a very compelling season of concerts that we will be bringing to you in one form or another this season.
While our Emerging Curator Contest is on hiatus this year, our Emerging Improviser Contest will once again take place. This year, curatorial mentorship has taken a slightly different form, and we're presenting two concerts this coming season that will act as alternatives to this year's Emerging Curator Contest. These include a concert guest curated by NUMUS' Canada Summer Jobs Assistant Director, Nolan Hildebrand, and another concert that will take place in the second half of our season (and will be announced later). The Emerging Curator Contest will resume next season.
I hope you enjoy what NUMUS has to offer this year and I thank you for your continued interest and support of our organization and our role in the community.

Kathryn Ladano, Artistic Director