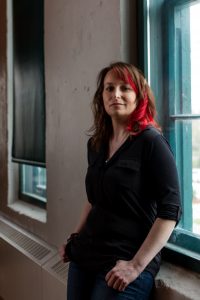 Our 2019-2020 season will mark my sixth year as Artistic Director for NUMUS. It has been an absolute pleasure taking on this role in the community and bringing the best of contemporary music to my home of Kitchener-Waterloo. Each year I try to bring something new and unique in terms of programming and I thank you for your continued interest in what we do.
NUMUS continues to move into interesting new territory with more community partnerships, more events, and more meaningful opportunities for emerging artists in our community and beyond. One of our biggest strengths as an organization is our focus on emerging improvisers and curators. I am extremely proud of the fact that many of the winners of these initiatives have gone on to tour, record, present at international conferences, and make waves in the national contemporary music scene. I couldn't be prouder of the young artists I have the privilege of mentoring each year and you support by attending our events.
I thank you for your interest in and support of NUMUS and encourage you to pick up a subscription, bring a friend to a show, share our events, or tell someone you know about our organization. I hope to see you throughout the season and thank you again for your interest in NUMUS!

Kathryn Ladano, Artistic Director