In concert:
FRIDAY SEPTEMBER 25, 2020 | 8 PM
Swiss pianist Raphaël Sudan is both a piano and improvisation professor at the Ecole de Musique du Pays d'Enhaut, in Château d'Oex, Switzerland. His career as a pianist and improviser brought him to play concerts in over 20 different countries across 5 continents. As a performer and teacher, he finds himself triangulating between classical music, new music and improvisation. He'll present an exclusive program of new improvised works for NUMUS. Also featuring a short opening set by Mira Riselli, winner of NUMUS' 2020 Emerging Improviser Contest.
---
In concert: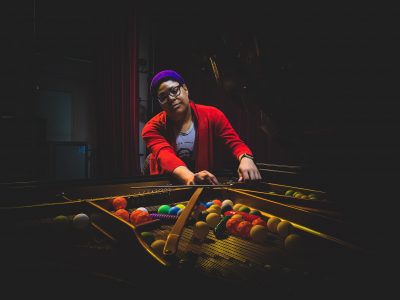 FRIDAY OCTOBER 16, 2020 | 8 PM
Described as a "new renaissance artist", Elizabeth A. Baker is a dramatic performer with an honest, near psychic connection to music. As a creator, her understanding of sonic space from organic intuition and studies in music production, pair with a unique eclectic voice, making for a spatial and auditory experience of music. Her work expands into a variety of media; chiefly an exploration of how sonic and spatial worlds can be manipulated to personify a variety of philosophies and principles both tangible as well as intangible.

For this performance, Elizabeth presents two brand new short films featuring her original music: "pink.soft", and "purple.soft". Also featuring a pre-recorded performance of her work "FIELD STUDIES".
$5.00
Buy tickets
---
In concert: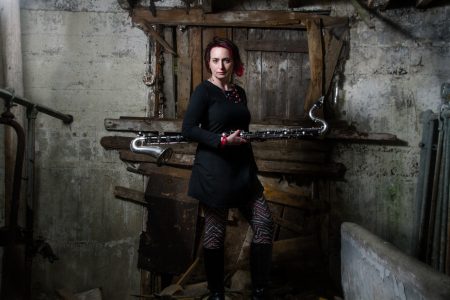 Postponed – new date to be announced.
Please note that due to performer injury, our presentation of Kathryn Ladano scheduled for November 20, 2020 is being postponed. This concert will be rescheduled to a date in early 2021 and we will make an announcement once this date is secure. Those who purchased Fall Virtual Passes (which included access to this concert) will still be emailed a link to view this concert when it's rescheduled. We thank you for your understanding.
NUMUS Artistic Director Kathryn Ladano presents a completely new program of contemporary works for solo bass clarinet. The program features almost exclusively world premiere compositions with
new works by both established and emerging artists such as:
Karen Sunabacka, Stas Omelchenko, David Jensenius, Greg Turner, and Veda Hingert-McDonald. The program will also feature a newly commissioned work specifically for this concert by Kourosh Ghamsari-Esfanahi.
---
Panel Discussion: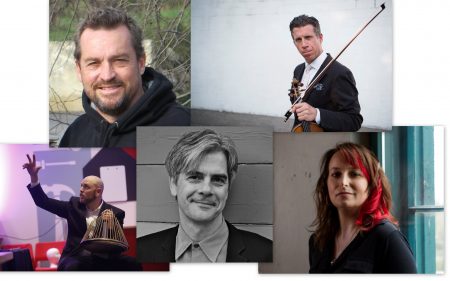 SATURDAY NOVEMBER 7, 2020 | 8 PM
Five of NUMUS' past and present Artistic Directors (Peter Hatch, Jeremy Bell, Jesse Stewart, Glenn Buhr, and Kathryn Ladano) discuss NUMUS' 35 year history, answering questions and sharing stories from their time at the helm. Get a glimpse into how the organization began and the different visions and approaches that each Artistic Director gave, helping NUMUS to thrive through 35 years and beyond.
---
Panel Discussion: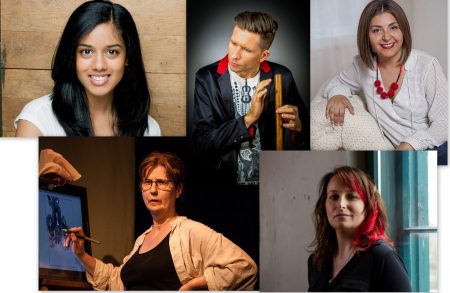 SATURDAY NOVEMBER 28, 2020 | 8 PM
Five artistic leaders of different arts organizations in Kitchener- Waterloo (Pam Patel of MT Space, Richard Burrows of the Open Ears Festival, Isabel Cisterna of Neruda Arts, Isabella Stefanescu of Inter Arts Matrix, and Kathryn Ladano of NUMUS) will be featured in a panel discussion about the arts in KW.
This will be an interactive panel discussion taking question from the audience in real-time.