Raphael Sudan with Opening Act Mira Riselli
FRIDAY SEPTEMBER 25, 2020 | 8 PM
Swiss pianist Raphaël Sudan is both a piano and improvisation professor at the Ecole de Musique du Pays d'Enhaut, in Château d'Oex, Switzerland. His career as a pianist and improviser brought him to play concerts in over 20 different countries across 5 continents. As a performer and teacher, he finds himself triangulating between classical music, new music and improvisation. He'll present an exclusive program of new improvised works for NUMUS. Also featuring a short opening set by Mira Riselli, winner of NUMUS' 2020 Emerging Improviser Contest.
---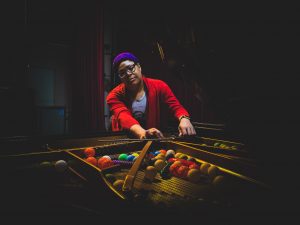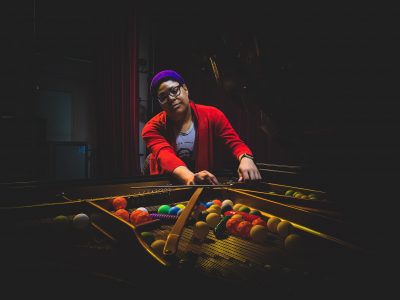 Elizabeth A. Baker
FRIDAY OCTOBER 16, 2020 | 8 PM
Described as a "new renaissance artist", Elizabeth A. Baker is a dramatic performer with an honest, near psychic connection to music. As a creator, her understanding of sonic space from organic intuition and studies in music production, pair with a unique eclectic voice, making for a spatial and auditory experience of music. Her work expands into a variety of media; chiefly an exploration of how sonic and spatial worlds can be manipulated to personify a variety of philosophies and principles both tangible as well as intangible.

For this performance, Elizabeth presents two brand new short films featuring her original music: "pink.soft", and "purple.soft". Also featuring a pre-recorded performance of her work "FIELD STUDIES".
---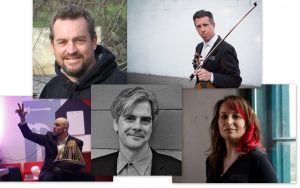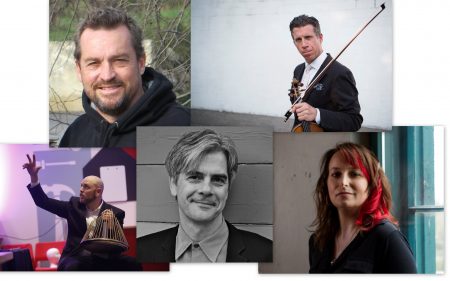 Panel Discussion: 35 Years of NUMUS
SATURDAY NOVEMBER 7, 2020 | 8 PM
Five of NUMUS' past and present Artistic Directors (Peter Hatch, Jeremy Bell, Jesse Stewart, Glenn Buhr, and Kathryn Ladano) discuss NUMUS' 35 year history, answering questions and sharing stories from their time at the helm. Get a glimpse into how the organization began and the different visions and approaches that each Artistic Director gave, helping NUMUS to thrive through 35 years and beyond.
---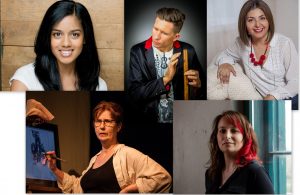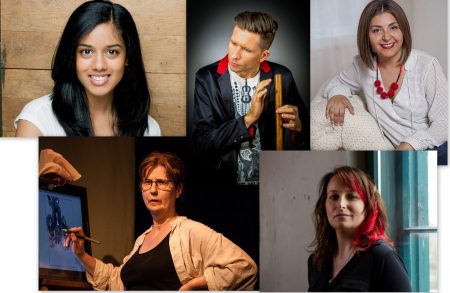 Panel Discussion: Leading the Arts In Kitchener-Waterloo
SATURDAY NOVEMBER 28, 2020 | 8 PM
Five artistic leaders of different arts organizations in Kitchener- Waterloo (Pam Patel of MT Space, Richard Burrows of the Open Ears Festival, Isabel Cisterna of Neruda Arts, Isabella Stefanescu of Inter Arts Matrix, and Kathryn Ladano of NUMUS) will be featured in a panel discussion about the arts in KW.
This will be an interactive panel discussion taking question from the audience in real-time.
---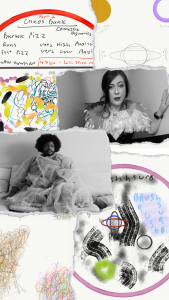 The Answer is Rest
Monday March 15, 2021 | 8 PM
Curated by 2019 NUMUS Emerging Curator winner, Olivia Shortt, this performance features New York City-based advocate, acclaimed composer and performer Clifton Joey Guidry III as well as projections by Kichwa digital media artist and filmmaker Samay Arcentales Cajas.

---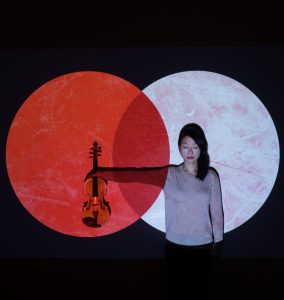 SPECULATION
Theatre Passe Muraille and Leslie Ting Digital Co-Production in partnership with NUMUS
Wed-Sat, March 17-20, 2021 | 7:30 PM
Created by violinist and interdisciplinary artist Leslie Ting, "Speculation" is a theatrical concert with an immersive visual design based on the experience of vision loss. A monologue interweaved with live performances of Beethoven and John Cage tells a mother-daughter story of loss and listening.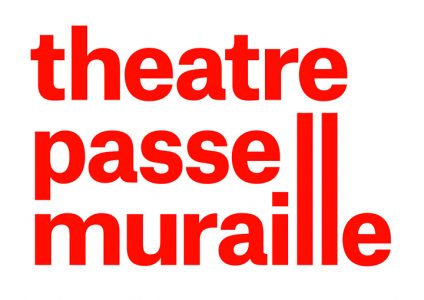 ---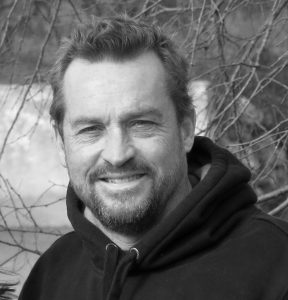 Reflections: NUMUS Turns 35
Saturday March 27, 2021 | 8 PM
In celebration of NUMUS' 35th birthday, this program is a retrospective showcase of the music of NUMUS founder Peter Hatch created especially for delivery over the web. With works dating back to 1986, this program features a mix of chamber music, instrumental theatre and a new work for sound/music and video. The program features members of the NUMUS Ensemble orchestra: Joe Ferretti, Elaine Lau, piano; Richard Burrows, Dave Klassen percussion; Guy Few, trumpet; Andrew Laughton, electric guitar and Morgan Lovell, cello as well as director Pam Patel. videographer Gary Kirkham, sound engineer Myke Phillips and video artist Matthew Talbot-Kelly.
---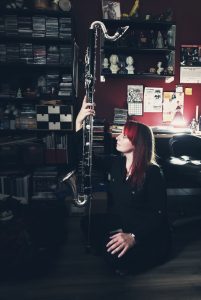 Kathryn Ladano: Premieres
Friday April 16, 2021 | 8 PM
NUMUS Artistic Director Kathryn Ladano presents a program of new works and world premieres for solo bass clarinet by composers such as: Karen Sunabacka, Stas Omelchenko, Greg Turner, Veda Hingert-McDonald, David Jensenius, and Kourosh Ghamsari-Esfanahi.
---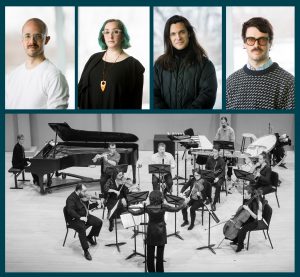 ECM+ Generation2020
Friday May 28, 2021 | 8 PM
The Ensemble contemporain de Montréal (ECM+) presents Generation2020, a project offering young composers a platform for professional and musical education. Featuring new works by: Gabriel Dufour-Laperrière, Stefan Maier, Matthew Ricketts, and Bekah Simms.
---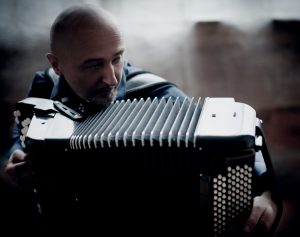 Joseph Petric: Accordionology III
Thursday July 8, 2021 | 8 PM
A legendary international collaborator, accordionist Joseph Petric celebrates his 35 year relationship with NUMUS with a program of commissions by Canadians Linda Catlin Smith, Robert May, Peter Hatch, David Jaeger, and two world premieres by Norbert Palej and a new work commissioned for this concert by Bekah Simms.